Boys Varsity Soccer Stuns Everyone in Amazing First Playoff Win
Our Boys Varsity Soccer team just came up with a major win against the #4 seed Falls Church Monday night in overtime! The game was so intense, with both teams creating chances but not being able to find the back of the net. The team is now preparing to face the #1 seed Robert E. Lee TODAY (Wednesday) at Lee at 6pm.
Monday's game was a must see game played at Falls Church. The Warriors hustled and were able to keep up with the intensity of a play-off game. The Warriors dominated for the first 20 minutes of the game, sophomore Striker Guillermo Garcia was able to score a nice finish in the bottom left corner. The rest of the game was back and forth until Falls Church capitalized and was able to level the score at 1-1. During the last 20 minutes of the second half, the Warriors lost a player due to a red card on a tactical foul. This stunned the fans and coaches as the team were down to 10 men for the rest of the game.
Senior and Captain Abenezer Shewago spoke with The Chieftain about his last minute free-kick goal that stunned the stadium. He said, "I was shocked when I saw the ball go in the back of the net. The celebration with my teammates was the best part; it was a team effort." For the second time in a row, the team has qualified for Regionals this year. We asked Abenezer how he deals with all the pressure around him. He said, "I never feel any pressure because if I am not playing well, I know my team has my back."
The Warriors have to keep a clean mind-set for today's big game. Abenezer said the best way to cope with all the intensity is to "take the game step-by-step and to be prepared to give it your all on the field."
The next game will be played tonight against #1 seed Robert E. Lee on their home turf. Come out and support our boys as they hope to go farther and reach the Conference final!
Leave a Comment
About the Contributor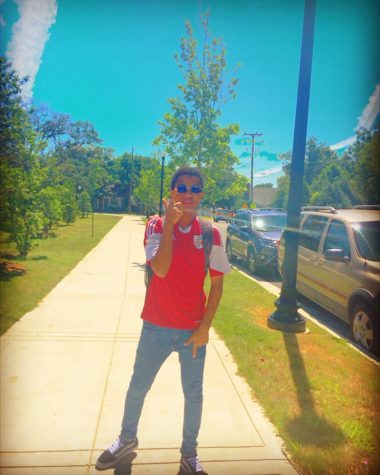 Ayansa Mergia '20, Staff Writer


Hey, my name is Ayansa Mergia and this is my first year in The Chieftain. I am a junior and I am 17 years old. I like to play soccer during my...