Wakefield Alumni Pursues Her Dreams in Europe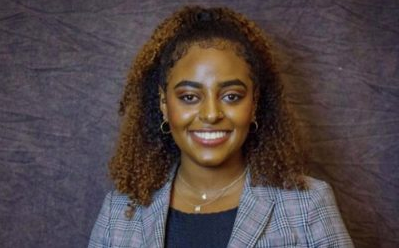 From the Intro to Law class to the British parliament, Betty Yirga has worked non-stop since graduating from Wakefield in 2017. Next school year, our very own Wakefield alumni will be staying in France and England, both for studying and interning for Parliament.
"
Never be afraid. No matter how difficult it seems, aim high and go for it."
— Betty Yirga
Yirga said, "I'm excited to immerse myself in the culture. Even though France and the UK are both in Europe, they're completely different countries and cultures and I'm excited to see the different aspects of them."
Like many high school students, Betty Yirga went into college, Washington College, thinking that she was going to study one thing, and then soon realized she wanted to take a different path. She originally went in thinking she was going to focus on courses which would allow her to be a diplomat; by exploring different courses her freshman year, she realized what she truly wanted and declared her major as International Studies and Business Management. With this first step, she started to look into opportunities, leading her to find the American School of Business in Paris Exchange program and Hansard program.
She will start her fall semester in Paris, at the American School of Business, where she will be taking various Business and French classes. In her second semester, she will travel to London to work for Parliament as an intern. She'll be shadowing a Parliament member and taking political science courses at the London School of Economics and Political Sciences.
By stepping out of an average classroom setting and emerging herself in possible future careers, she will be gaining an irreplaceable hands-on experience.
She made sure to say that she would not be where she is without the constant support system at Washington College, as well as Mr. Beitler at Wakefield. Yirga said, "He was constantly pushing and encouraging me to aim high and not to limit myself."
For anyone who wants to apply to programs like this, now or in the future, Yirga said, "Never be afraid. No matter how difficult it seems, aim high and go for it."
Wakefield is so proud of Betty Yirga and wishes her the best experience possible in Europe!
Leave a Comment
About the Contributors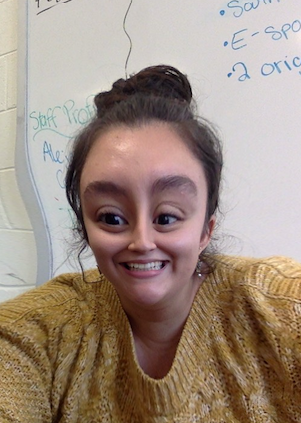 Carla Barefoot '20, Co Editor-in-Chief
Hey guys; I'm Carla. I'm a Co-Editor in Chief on The Chieftain and this my third year in journalism. I like to listen to all different genres and languages...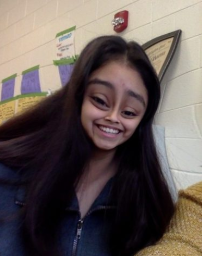 Alejandra Galdo Hernandez '20, Co Editor-in-Chief
Hi I'm Alejandra! I'm a senior and this is my third year writing for The Chieftain. Some of my interests include reading, plants, and my kitties. I'm very...