Rally Around Ms. Kigin
On Monday September 29th, 2014, Wakefield will be "Playing 4 the Cure"  at their home field hockey game against Stuart High School from 6-9 pm.
For those who don't know, Ms. Kigin, our beloved athletic trainer, has been diagnosed with lymphoma. Lymphoma is a cancer that targets the immune system.
Wakefield field hockey has pledged to dedicate their game on Monday, 9/29 to Ms. Kigin. They encourage everyone to come show their support for Ms. Kigin that evening. Be sure to wear lime green to raise awareness of lymphoma research and treatment. Coach Grause said, "we are proud to announce she will be our guest of honor."
"Becky Kigin is an individual that flies under the radar sometimes due to humbleness, but is a person of extreme kindness, approachability, and authenticity when it comes to both her work and her character" said Coach Grause of this esteemed guest of honor.
There will be many activities to help fundraise for the cause that Monday. There will be a raffle (quilts, jewelry, photo shoots, restaurant gift cards, etc.), bake sale, t-shirt sale, photographers on site, opportunities to sponsor an athlete, and of course the game! The funds that are raised will then be donated to "Play 4 the Cure."
As Coach Grause worked with her field hockey players during practice, she added one final thought as to the planning of the event for Ms. Kigin. She said, "Agreeing to plan this event was obvious because Becky deserves to have the whole WHS community behind her 100%. She has been here for us every step of the way, looking after our student athletes with impeccable care…I look forward to the day that she beats the disease and has the distinct satisfaction of knowing she helped others in their fight. We are all behind you, Ms. Kigin!"
Please donate HERE.
View Comments (6)
About the Contributor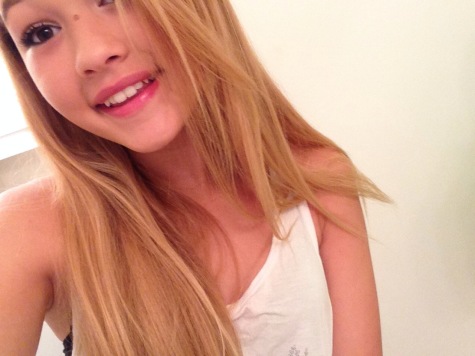 Lente Huiskens '18, Staff Writer
Lente is a freshman of the graduating class of 2018! She plays field hockey as the goalie and loves to tackle people that are completely unaware of their...