Game Three Ends In Victory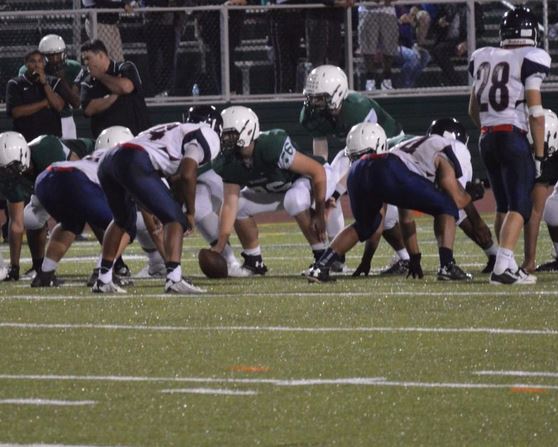 Wakefield Warriors played the Jefferson Colonials last Friday night; they secured an amazing 49-14 victory win. Warrior Gridiron is now 3 – 0 for the first time since 1986. This is also the first time since 1986 and 1987 that there have been back to back home opener victories.
Junior Kareem Hall made two touchdowns in the first quarter; extra points for both touchdowns were good by David Reyes. "I just knew I had to step up that night and put some points on the board for my team" said Hall.
Wide receiver Zain Khokhar scored on a reception and the Warriors led 21-0. Reyes had a perfect kick for an extra point.
At the starting of the second quarter, senior Justin Moore caught a pass for a touchdown and the extra point was good as well. The score remained 28-0 with 9:13 to go. The Colonials finally put some numbers on the board with two touchdowns in the last four minutes of the second quarter.
"We faced a little…adversity going into the half by letting them score two times in a row, but collectively as a team I think we all picked it up and played new Wakefield football." said right guard Ryan Jones.
Into the second half of the game, senior Bemnet Seyoum made two touchdowns as well. "As anybody would be, I was excited, but I knew I wouldn't have been able to make any of those plays if it wasn't for my teammates who blocked like champs. Everybody stepped up and did what they had to do to get the win" said Seyoum.
Junior Chris Robertson took it to the 1 yard line and the running back made the last touchdown of the night, #warriornation!
"We just have to worry about being 4-0 next week after facing Edison" says Jones.
The warriors will be at Edison High School on Friday, September 26th at 7:30 pm. Come out and support our warriors, #warriornation!