USA Beats Thailand 13-0 in World Cup Action: Worthy Win or Too Far?
On Tuesday, the US Women's National Soccer team played their first game in the 2019 FIFA World Cup. They beat Thailand 13 t0 0. No, that wasn't a typo. They scored 13 goals and Thailand scored none. It felt more like a basketball game, in the last 15 minutes of regular time they scored 6 goals. Even though this was an awesome game for most Americans to watch, there has been some controversy on whether or not the players should have continued to score and celebrated every goal. They should have. Period. No Debate.
For those of you who feel bad for the Thailand team, let me put your worries to rest.
First of all, they are in the World Cup. THE WORLD CUP! The biggest soccer tournament in the world. Every soccer player dreams of playing in it, and you know you will be playing the best of the best. Maybe Thailand shouldn't have been put in the US' pool but they were going to get their butts kicked by someone at some point.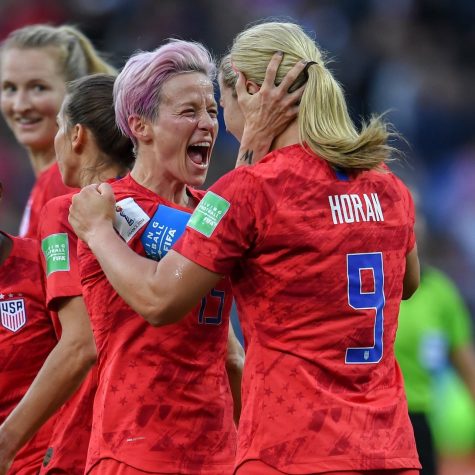 Second, easing up on them is the most disrespectful thing the US could have done. It is basically telling Thailand that they don't deserve to be playing in the World Cup and don't deserve the same respect as the US. This is not true because the Thailand team works just as hard as the US and rightfully won their spot in the tournament.
If anything, this should be a wake up call to the FIFA organization that these developing countries need more support when it comes to their teams. The United States and other wealthy countries have the resources to spend money on their sports teams, while Thailand is still recovering from the devastating earthquake and tsunami in 2004. They don't have the flexibility to be spending a ton of money on their soccer team.
Third, the argument that maybe the women could score but not celebrate is one of the craziest things I've ever heard. If they are lucky, a soccer player will score 50 international goals in their career. The greats will break 100, and no soccer player has scored more international goals than former USA all-star, Abby Wambach, who scored 184. To put that into perspective, the most international goals a male soccer player has ever scored is 109 and Cristiano Ronaldo has 88. That means they don't have a ton of opportunities to celebrate. It's like a baseball player hitting home runs, you would never tell them to not celebrate when they hit a home run. Even when they score multiple times! Even when the team has 10+ runs! This is no different. The team has all the right in the world to celebrate working as a team to score against another team because they have put in the work to get where they are. You have no right to criticize unless you have put in as many hours as they have and sacrificed as much as they have.
Fourth, one of the ways you advance in the World Cup is goal differential. USA has Sweden in their pool, and Sweden is the team that knocked them out of the Olympics. If both Sweden and the USA beat everyone else and then tie each other, it will come down to how many goals they have scored in the tournament. It will matter. Sweden will have the opportunity to play Thailand, too, and will probably score a ton of goals as well. Scoring 13 goals is unheard of, so it might finally be enough for the US to top Sweden!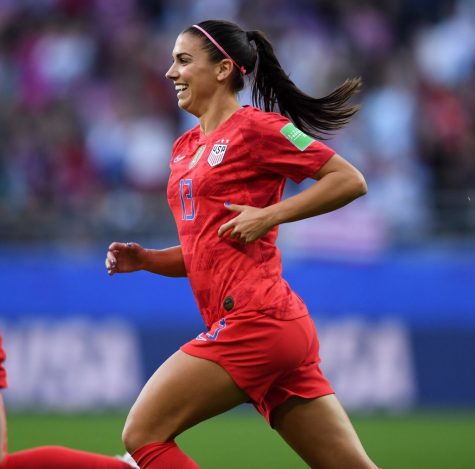 Finally, a few facts to blow your mind: the US Women's National Soccer team scored 13 goals in a World Cup match yesterday in one game. The Men's National Soccer team scored 13 goals in World Cup matches in the past 6,202 days. That's almost 17 years. And, Alex Morgan scored 5 goals by herself yesterday, tying the great Michelle Akers for the most goals in match. 13 goals is the most goals scored in a World Cup match ever, male or female.
Whether you agree or disagree with the way the team handled the game, there is no denying they are making their mark on this tournament. Tune in on Sunday, June 16th at 12pm to watch them play Chile and then again on Thursday, June 20th at 3pm to watch them play Sweden. GO, USA!
Leave a Comment
About the Contributor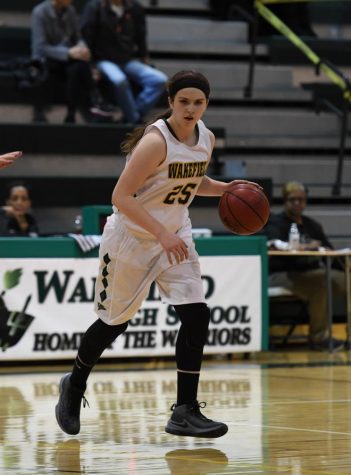 Hannah Foley '19, Staff Writer
Hi, my name is Hannah. I am a senior and this is my second year as a staff writer on The Chieftain. I'm also the captain of the basketball team and a student...