Final Students of the Month Share One Fun Thing They Are Doing This Summer
On the last Warriors' Period of the school year, June 13th, the final Students of the Month gathered for a phot op in the school newspaper and to share one fun thing they are doing this summer. It helps to keep that in your head as you push through exam week, Warriors!
Senior Jillian Neri said, "I'll be going to Japan with my family. I get to…well…go to all these Japanese thrift stores. I hope to find really cute shoes." A lot of students are traveling to celebrate finishing school this year. Senior Grace Kalfatovic said, "I will be traveling through Europe…Scotland and England. Then, going to college!" Wooh! Dream vacation! Grace might run into Freshman Kate Gillan  who is "going to Europe with my family!" Some are traveling close by. Freshman Madeline Goff-Glennon can't wait to "go to the beach in North Carolina". I haven't met anyone who couldn't find something to love at the beach.
Most of us are doing what sophomore Anabel Bermudez is doing: "sleeping and working". The Students of the Month for the end of the year are impressive. They didn't keep working even as the final moments trickled away. Tick Tock, Wakefield! Less than 48 hours left!
Leave a Comment
About the Contributor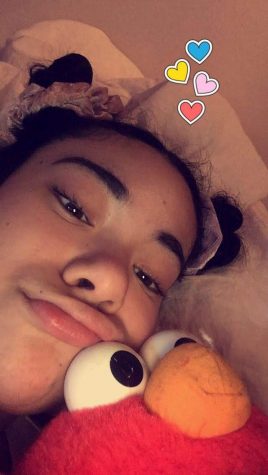 Kimberly Rendon '20, Opinions Editor
Hi, I'm Kimberly this is my third year on The Chieftain! I enjoy writing poetry and listening to music. I love eating junk food and going on random car...