American Education is Not Bulletproof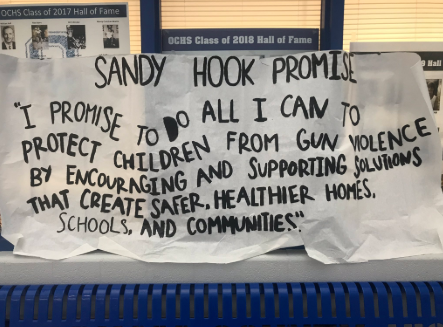 Content warning: This article talks about gun violence and school shootings.
Survive the school year with these must-have #BackToSchool essentials. https://t.co/9KgxAQ0KGz
This PSA contains graphic content related to school shootings & may be upsetting to some viewers. If you feel this subject matter may be difficult for you, you may choose not to watch. pic.twitter.com/5ijYMtXRTy

— Sandy Hook Promise (@sandyhook) September 18, 2019
Last week, Sandy Hook Promise released a PSA titled "Back to School Essentials,"  and is part of Sandy Hook Promise's latest campaign, "Know the Signs" that looks to educate students, teachers, and parents about seeing the signs of a school shooting before it's too late.
Sandy Hook is the name of the Elementary school where a mass shooting took place on December 14, 2012 in Newtown, Connecticut. 26 people, 20 children between six and seven years old as well as six adult staff members, were killed.
According to CNN and Insider News, there has been a total of 289 mass shootings, of which 22 took place in schools in America in 2019.
What can we do to stop the violence?
Here are 10 Strategies to Stop Gun Violence and How Likely They are to Work from the Business Insider.
Let's make American Education bulletproof again.
Leave a Comment