3 Ways to Prepare For SATs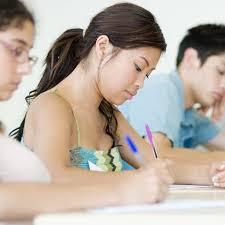 The upcoming December SAT date is the perfect time for juniors to take their first SAT, see where they are at, and start preparing for their next steps. The deadline to register in November 8th, which is next Friday. 
Mr. Clisham, our College and Career Counselor, has some advice for all students. While preparing, Mr. Clisham said it's best to "study in bursts of 20-25" minutes if you're not practicing a full exam.
Here are 3 ways to prepare for the SAT: 
SAT Practice Classes at Wakefield 
Mr. Clisham organizes the SAT Prep classes in room C-114 on Tuesdays and Thursdays. The current one runs until December 5th. The class is meant to provide quiet study time dedicated to preparing for the SAT for juniors and seniors. The class uses Khan Academy as a resource to study, which is free and effective. Pizza is also served at the end of each class.
 Khan Academy
If you can't make it to the SAT practice class, you can practice online instead. With Khan Academy, you can practice with a personalized plan to help you succeed on the SAT. All you need to do is link your collegeboard account to Khan Academy to transfer your PSAT data, or take a diagnostic test to determine your study plan.
On Khan Academy, you can take a full-length SAT test, just the math or reading and writing sections, focus on specific topics within those categories, and even find strategies and tips for the SAT. You can access the SAT Practice on Kahn Academy here.
SAT Student Guide
If you aren't able to attend the SAT practice class, or you aren't able to access Khan Academy, the SAT student guide is just what you need to study. The in-depth 58 page guide has test-taking tips and advice, information about the SAT, and sample test questions to practice. It's also very portable in case you need to study while on the go. A pdf version of the guide is located here.
Aside from these tips, when taking the SAT, Mr. Clisham also said that students should eliminate the answers you're sure are wrong and make sure to put an answer down, even if you don't know. You should also make sure to sleep well the night before, and remember to bring your calculator, a form of ID, snacks, and your test ticket.
The next registration deadline is November 8th for the December 7th SAT. Future registration deadlines and test days are located here, and the online registration page is located here. Do your best to prepare for them and try not to stress too much about the scores.
Good luck, Warriors!
Leave a Comment
About the Contributor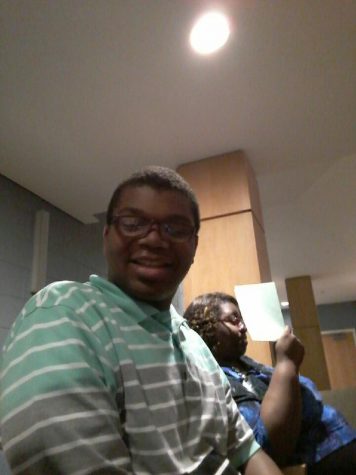 Jonathan Stewart '21, Staff Writer
My name is Jonathan, and this is my first year on The Chieftain as a junior. I enjoy writing personal stories as well as preforming in theatre. I'm excited...