Find Your Style for Homecoming Night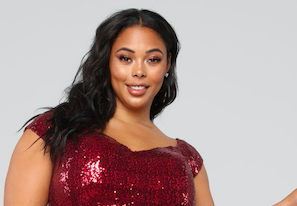 Prepare your favorite tux or dress, and grab your crush, because Homecoming season is here! For most of us, this is our last Homecoming, so we want to look our very best. The best thing about Homecoming is that all classes can go; freshmen, sophomores, juniors, and seniors should all go dance the night away on Saturday, October 12th from 8-11pm. Tickets are on sale during all lunches in Town Hall for $20.
Here are a few of my styling tips to make sure you slay this year's Homecoming from head to toe.
It all starts with finding the perfect dress; here are a few of my suggested places to shop for a dress that is budget friendly Windsor's,Fashion Nova, and Pretty Little Thing. I will be using all Fashion Nova products to give my tips, because they are so affordable and always have some type of promo code to use.
Finding the Perfect Dress
I'm going to focus on this burgundy sequence dress and style it my way to give you some inspiration.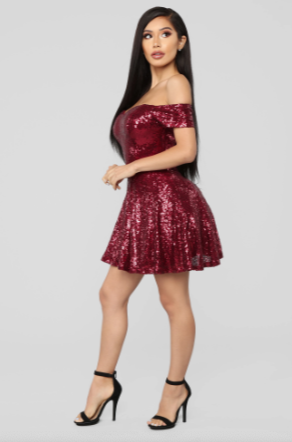 This is the kind of dress that will turn heads and the best part of all it is a school friendly dress. You can still look cute while following an appropriate school dance dress code. Know what color schemes go well with your tone of skin. Sequence patterns have been very trendy lately.
Accessorizing 
The sequence on the dress I've chosen is already very excessive, so you want to make sure you keep the accessories as simple as possible. Here is another tip when accessorizing, the simpler the dress is the more you can play with the accessories.  The more dramatic the dress is, the less you should accessorize. In this case our dress is burgundy, so it is pretty obvious what colors we'll be accessorizing with. Gold duh! Burgundy and Gold is such an iconic duo. Pair the dress with these super inexpensive mini hoop earrings and this beautiful basic rose necklace. Last but not least, to keep the main focus on the dress, go for a pair of black pumps; this will make the whole look come together.
I look forward to seeing everyone all dressed up, and I especially am looking forward to seeing all your bomb Instagram post!