Field Hockey Sticks Together All Season
Field Hockey season is almost over, Wakefield! Varsity already has thirteen games under their belt and are working hard every practice. The junior varsity team is also playing strongly. 
When asked about how the team prepares for games, junior Ainsley Pollock said, " We do a lot of working on passes and drives. We practice shots and we run a lot to stay in shape. We also work on positioning and placement on the field." Field hockey is all about supporting your team and giving positive reinforcement. Ainsley Pollock added, "Positivity in the crowd is really important." 
The JV team has a record of 3-3-2 and is looking forward to their final games. Players on both Varsity and JV continue to push themselves and hope to make Regionals this season.  
On game day, the players warm up and get ready to play. Games consist of two thirty minute halves in which the players work their way up and down the field, creating opportunities and defending their goal. Similar to soccer, there are 10 field players and one goalie. Hitting and body checking are not allowed, so players have to rely on their technical defensive skill. Teamwork and communication are vital and the players have to come together as a unit to score goals and take home the win. Games are very strenuous, requiring agility, speed, endurance, and athleticism.
Senior Night is on Monday the 7th, and the players plan to continue working on their skills and pushing on through the season. With determination and drive, the team hopes to secure wins in the coming games.
Let's go Warriors!
Leave a Comment
About the Contributor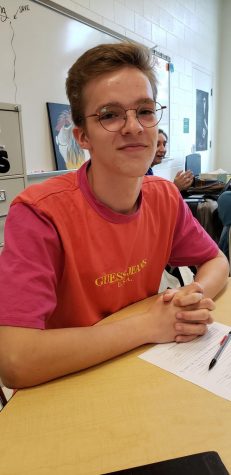 Sid Moran '21, Staff Writer
I'm Sid Moran, a staff writer for the Wakefield Chieftain. I like music, sports, and spending time with my friends and family. I hope to have a great year...