WNBA Finals: Mystics Swag Surfin' into Championship Playoffs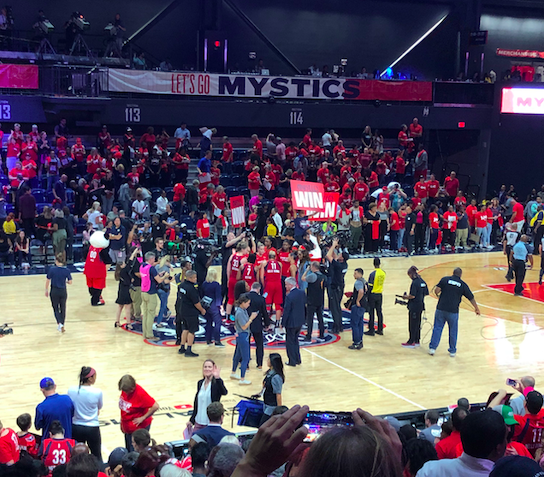 The Washington Mystics have created a championship mentality in the last few seasons. Our players have been here before, and everyone is asking if this will be the year the Mystics finally do it. The Mystics played solidly through the 1st game of the Finals 96-85 over the Connecticut Sun last Sunday, and had such a positive run in the semi-finals, and had a record breaking run in the regular season, and The Mystics were the league's best offensive team all season. Hope is high for a WNBA Championship.
Last year, The Mystics advanced to the WNBA playoffs for the first time. This year, the team is reaching historic heights. EDD (Elena Delle Donne) is the first WNBA player to join the 50/40/90 Club and has been crowned the Most Valuable Player. After her tremendous 22 point performance on Sunday vs. Connecticut, this Starting Forward said, "It feels great to know that I'm able to actually give everything I have." according to Washington Post reporter Doug Feinburg, hinting at the bone bruise that limited her play in last year's finals vs. Seattle.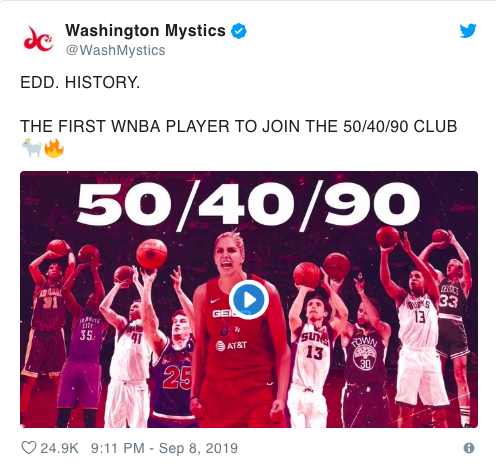 The Mystics' success wasn't a solo performance by EDD, not by a long shot. Everyone displayed something special on the night of the win. With contributions from every player on the team, they were able to extinguish the heat that the Suns tried to bring on the court. Ariel Atkins hit a dagger 3 to close the game out, a star stunning shot, during her 21 point game. Atkins said, "It's fun. I feel like this is what we play for," according to ESPN reporter Mechelle Voepel.  That one shot solidified the game for our Mytics, and it was a good confidence boost for Atkins who had gone 5-for-21 in the semi finals series vs. Las Vegas. Other players put up big numbers on Sunday, too. Toliver had 18, Cloud had 13, and Meesseman had 11.
The Mystics mostly led the game through each quarter, not really giving any edge to the Suns. To secure this Championship title, they need to keep hitting clutch shots and have a better defense in their next important games.
Their next game is tonight, October 1st, on ESPN at the brand new Entertainment and Sports Arena in Washington DC at 8pm. Get in the mood before the game by playing their unofficial anthem, Swag Surfin', then support our Mystics all the way to the end, Wakefield.
View Comments (1)
About the Contributor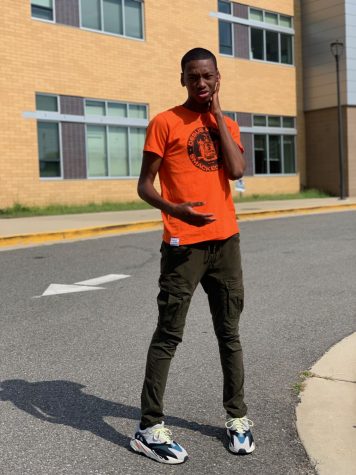 DeAndre Parker '20, Staff Writer
DeAndre Parker is a Senior in the class of 2020. He loves to play basketball, and to study the game first hand. In school he enjoys science courses, previously...