Nationals Go Wild in Playoffs: Tonight is the Night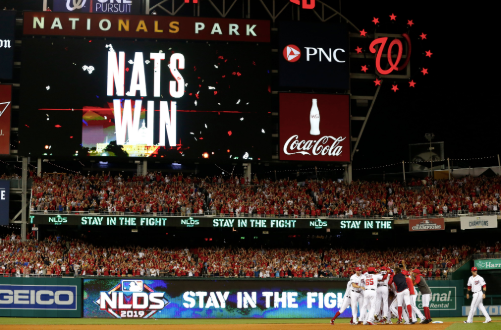 The Washington Nationals are currently running with their triumphant Wild Card win two weeks ago; this win was heard all around the MLB. To obtain such a needed moral victory, it has truly set the foundation going into the playoffs. They are at Game 5 of the NLDS (National League Division Series) vs. the LA Dodgers tonight.
The NLDS series has been an uphill battle; losing Game 1 (6-0, Dodgers) and fighting to win game 2 (4-2, Nats).  They lost Game 3 (10-4, Dodgers) on Sunday. They had to win on Monday night, or all that work was for nothing. Pitcher, Max Scherzer came out of the gate with intensity, releasing sinkers, curve balls, and a few fast balls. While Ryan Zimmerman, our first baseman, hit a 3 run home run to bring the series back into reach. According to CBSSports.com, after the game, Zimmerman said, "I feel good. I feel like I can still be very productive beyond this year."
The Nats enter their final game tonight on that strong victory. The Nats have come from the ground up, so they deserve nothing but gratitude. A 10th seed that got a no show in the playoffs, the Washington Nationals have been doubted time after time. They have been persistent with their journey to get to the 2019 World Series.
The NLDS series can be won if they stay dedicated. #GoNats
Leave a Comment
About the Contributor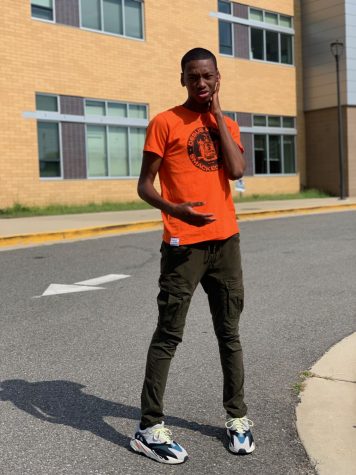 DeAndre Parker '20, Staff Writer
DeAndre Parker is a Senior in the class of 2020. He loves to play basketball, and to study the game first hand. In school he enjoys science courses, previously...