Ultimate Frisbee is Ultimate Fun!
(AND only has 2 games left in the season.)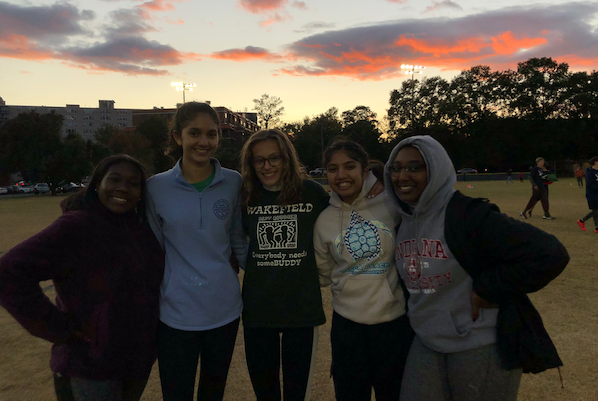 Ultimate Frisbee season is almost over! Although the season is coming to an end, there's still time to see your warriors compete! After four seasons of Ultimate, the team is starting to become a competitor on the field. The games typically start at 5:30 pm and 6:30 pm on the Baseball field, with the boys and girls teams playing on the same night and rotating who plays in the late or early slot each week.
Wakefield has had an Ultimate Frisbee club for four years. Our teams have been holding their own, despite being new to the frisbee game. These four years of experience under their belts have led them to score some points against some of the best teams in the nation, as Yorktown and HB have Ultimate Frisbee teams ranked nationally. Anna Ingram, a senior on the Girls' Ultimate team said one of the challenges she faced during the season was "communicating to the rest of the team and taking the sport more seriously since it tends to be relaxed".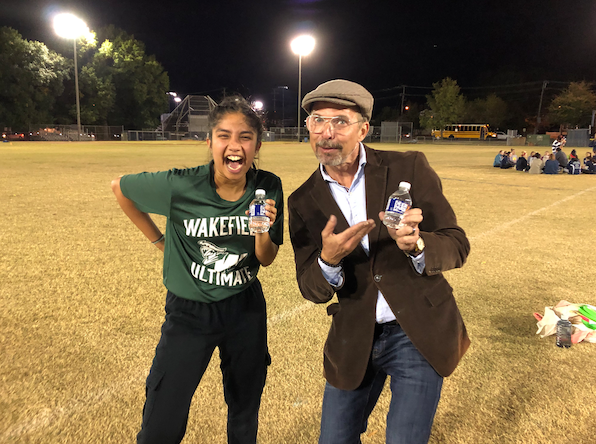 Mr. Stewart, the Girls' Ultimate coach for the past four years, said that he wants his members to "always be coming off the field laughing". Coach Rich just started coaching Boys' Ultimate and she is thrilled to be coaching these kids, as she played many sports in high school herself. While she's never coached an Ultimate team, her experience in various other sports will help her. Coach Rich said one of her goals is for "Ultimate to have 20-25 dedicated kids for all 9 games next season. It would be good for the team and good for Wakefield."
For people joining Ultimate next season, Anna also said, "Do your best and have fun!"
Tonight is the last home game for Boys and Girls! It is vs. Yorktown, so come support our Ultimate Warriors! Boys play at 5:30pm and Girls play at 6:30pm.
Leave a Comment
About the Contributor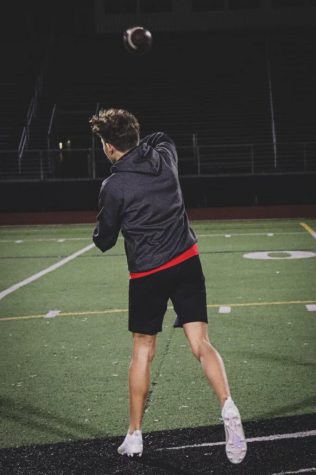 Caine Poythress '23, Staff Writer
Caine is a sophomore in the class of 2023. He is in his second year as a part of The Chieftain. He is the 4th of 4 siblings to go through The Chieftain....