SOTM Share How to Make Most of Last 2 Weeks of 1st Quarter
Last Friday, the Warriors who got Student of the Month for September gathered in Town Hall for The Chieftain picture and a Tootsie Roll Pop. With 2 weeks left in the first quarter, our SotM take a moment to share what they are going to do to make sure Tuesday, November 5th is a real day off from school and not scared about 1st quarter grades.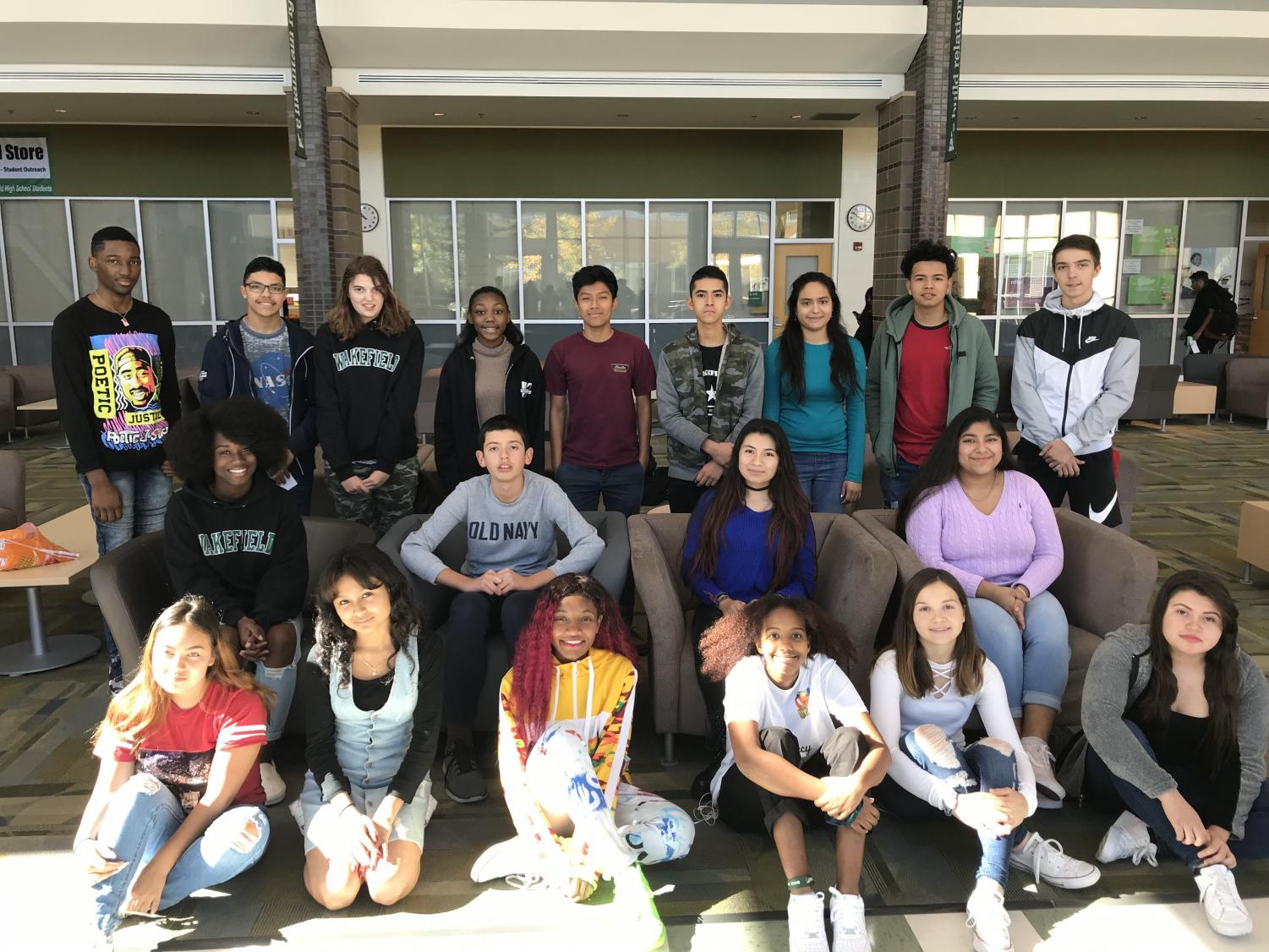 Valeria, 3rd chair from the left, is trying "to be resposible" with her time. This junior splits her time between school and clubs. Jahnai, front row and 3rd from the left, is a freshman and said she is "studying for…final quizzes that are coming up" and wants to get all of her "homework in because" she wants to start high school right, "with straight As". Shania, back row and and 4th from the left, has the same plan to finish her "homework and study for tests". Sophomore Dilian, front row and 2nd from the left, wrapped the conversation up; "first of all you have to get everything done on time and study for all your tests, but if you can get extra credit for something, then just like take it!"
Talk to teachers NOW. November 5th is only FIVE Day 1s away!
Did you miss the first Student of the Month photo? Listen for the next group photo date. It is always during WP, and normally in the middle of the next month.
Leave a Comment