Cross Country Races to Districts on Thursday
Cross Country is viewed as one of the hardest sports in high school because of the challenges it gives individuals. Every meet is a new chance to do better than the last. Although Cross Country is different from team sports in the sense that the runners compete for themselves in every race, the runners still push each other to be better in every event.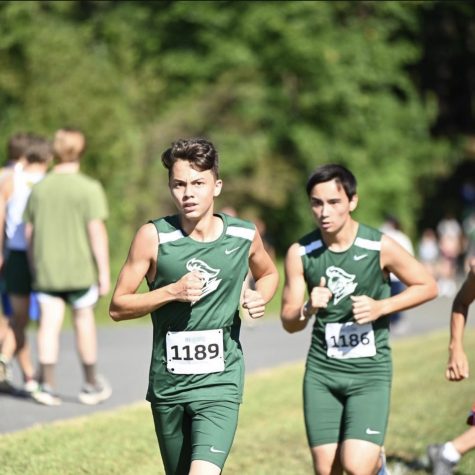 Junior Levi Lyons is a first-year runner for the Wakefield Cross Country team. Lyons ran for the Track team prior to his junior year; his biggest motivation is, "people telling me I can't do something". The way he rises above is by running in his off time, or as Levi said, "whenever we have a break".
Cross Country only takes place outdoors, which gives the runners more of a challenge. No matter the weather, they're outside practicing for their next meet. Because of these circumstances, Cross Country requires a certain mentality. Levi said, "A good mental mind is what you need to run, it's hard but you have to suck it up and do it."
Levi describes running for the cross country team as "good conditioning and a way to build up your stamina". Most Cross Country runners use the season as conditioning for Winter Sports; Levi uses it to prepare for the indoor track season. Cross Country's regular season is coming to a close, and the team is headed to districts on Thursday.
According to Ms. Deskins, "The Lady Warrior XC team looks to advance to regionals for a second year in a row; led by state hopeful sophomore, Brianna Breyault.  The boys cross country team is also looking for a strong showing at districts to possibly advance to regionals as a team.  Runners to watch include Brianna Breyault, who will be trying to break her personal record of 20:48, Elizabeth Coe 22:07, Jon Fudd 19:46 and Jack Kumishiro 19:06.  Seniors Paine Gronemeyer and Ryan Klug have run for all four years at Wakefield and they will be participating in their last district meet at Burke Lake."
The girls run first at 1:00 pm, and boys have an estimated start at 1:30 pm.  Good-luck to all of the Wakefield Cross Country runners!
View Comments (1)
About the Contributor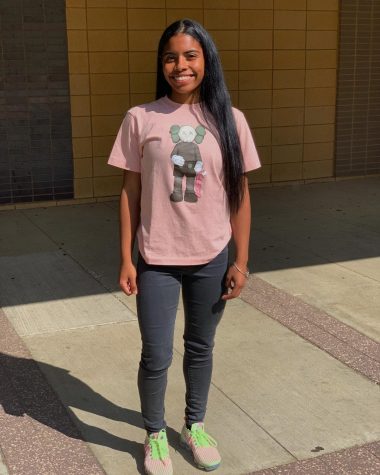 Jayde Spinner '20, Staff Writer
The coolest senior in the class of '20. Jayde Spinner. This is her first year writing for The Wakefield Chieftain. Jayde enjoys spending time with her...