Civil Rights Advocate Elijah Cummings' Legacy Sets Standard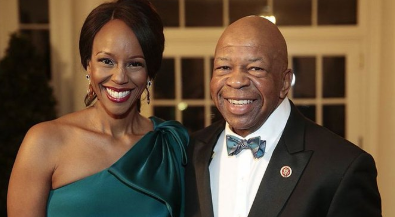 Elijah Cummings, a Democratic Representative and key civil rights figure, died last Thursday. Elijah Cummings was an influential man who, through his many years serving his country, had become one of the leading African-American representatives in Washington DC.
His death triggered a realization that both the fight for civil rights and justice are just as important now as they always have been. Through his passing, we should remember how much he did for his fellow African-Americans. We should continue the battle for all who face injustice in today's America.
Cummings had been pushing for civil rights ever since he was young. When he was just 11 years old, he and his neighbors marched to integrate a pool near his house. The Black community only had access to a small wading pool, and the integration of the Olympic size swimming pool would have been a huge step forward. He said, "I was beaten, all kinds of rocks and bottles thrown at me." Besides the physical abuse, he was also demeaned verbally, saying, "They called us the N-word over and over again."
Cummings was an advocate for all the people living in his Maryland district and fought for them every day. He was often misunderstood by Trump, and wanted to make sure that the president learned about African-American communities. When speaking to the press about a recent meeting with the president, he said, "I want you to realize that all African-American communities are not places of depression and where people are being harmed." He always spoke up for his neighbors and made sure they were being represented fairly.
Cummings was the chairman of the House Oversight and Reform Committee and played a large role in multiple Trump investigations. Cummings often had very public disagreements with Trump, including multiple Twitter and online battles. However, the two didn't disagree about everything. They agreed, for example, that drug prices should be lowered. He also had friendships with many Republicans in the House and Senate.
Instead of only associating with those who shared his views, he forged friendships with people who had differing opinions in order to understand them. His push for unity on Capital Hill should be a model we live by.
Today, his body lies in State at Statuary Hall at the US Capital.
Leave a Comment
About the Contributor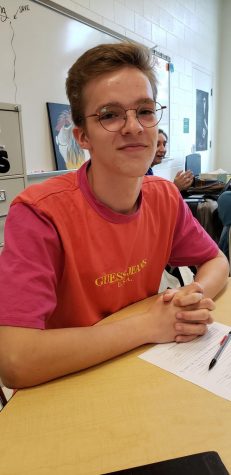 Sid Moran '21, Staff Writer
I'm Sid Moran, a staff writer for the Wakefield Chieftain. I like music, sports, and spending time with my friends and family. I hope to have a great year...