Nationals: Will They Finish the Fight?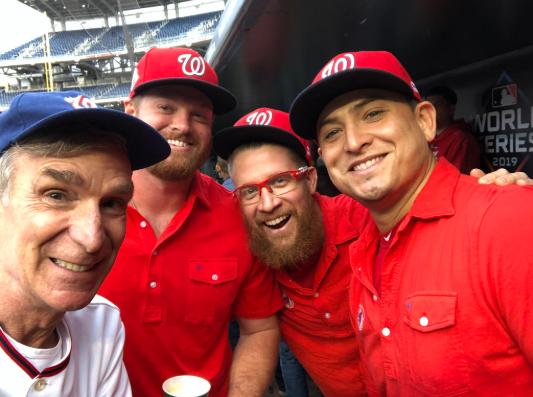 The World Series is almost over! The Nats are currently down one game, having won 2 games compared to the Astro's 3. Game 6 is in Houston tonight at 8:07 PM. If the Nationals can pull off a win, they'll force a game 7 tomorrow in Houston.
"
Statistics show that the winner of game five after a 2-2 has a 67% chance to win the Series."
The D.C. team's run to the World Series was an intense one. After ending the year with a 93-69 record, and taking second place in the National League East, the Nats qualified for the playoffs as a wild card team. They pulled off a win against the Brewers at home, and proceeded to beat the Los Angeles Dodgers in the National League Division Series. Using the momentum from their last two wins, Washington swept the St. Louis Cardinals in four games to secure their first appearance in a World Series since 1933. Having never won the World Series, our home team was looking to prove itself to its fans.
The Nats won the first two games of the series. With a 5-4 win in the first game and a 12-3 blowout in the second, fans were convinced the Nationals would take the series in just four games. However, the team hit a slump last week, losing 4-1, 8-1, and 7-1. The losses, which shocked fans, were mainly due to weak offensive play. Regarding the Nats' performance, according to the NY Post, manager Dave Martinez said, "When I look back, we're missing our pitches. I want us to be a little more aggressive on the fastballs… With that being said, I want these guys to just relax and just try to stay in the middle of field and put the ball in play. So just keep working good at-bats. Like I said, one guy gets on, walk, whatever, the next guy, and just keep that train going."
The Astros have been showing their resilience in the last three games. To make matters worse, statistics show that the winner of game five after a 2-2 has a 67% chance to win the Series. However, the Nationals aren't planning on giving up any time soon. The team is confident about the coming game and believes they can pull off a win.
Let's take home that trophy!
Leave a Comment
About the Contributor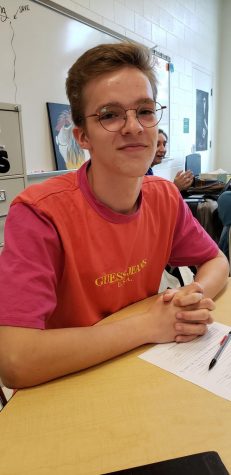 Sid Moran '21, Staff Writer
I'm Sid Moran, a staff writer for the Wakefield Chieftain. I like music, sports, and spending time with my friends and family. I hope to have a great year...