Nationals Celebrate Their Well Deserved Win with Parade on Saturday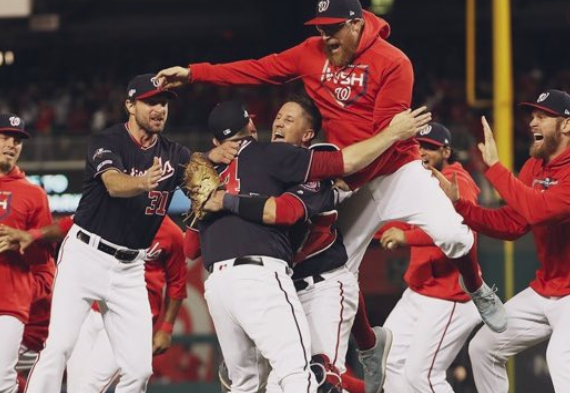 The Nationals did it, Washington! With their 6-2 win in Game 7 on Wednesday night, the Nats secured their first World Series win in franchise history. Having not appeared in a World Series since 1933, and never having won before, this win is pivotal for the D.C. team and city.
To celebrate, a championship parade will be held this Saturday at 2 P.M. on the corner of Constitution Avenue NW and 15th Street NW. The parade will go along Constitution Avenue and will end in a team rally.
Washington D.C.'s mayor, Muriel Bowser, is encouraging the use of public transportation to get to the parade, since parking will most likely be limited.
Come out this Saturday, and support your Nationals! While you wait, listen to the Chuck Brown Band's new song, "Go, Nats!"