Five Seniors Find Balance at AdCap Challenge
Five of Wakefield's seniors attended the "AdCap Find Your Balance Challenge" to earn hours for Senior Project and pitch their ideas to the community on November 13th. Seniors Stephy Villca, Alexis Humes, Shainoor Khan, Sabiha Tajul, and Mery Estrella won $2,000 to implement their ideas aout how to balance student life here at Wakefield.
The girls spent a day with mentors; it was a chance for these young entrepreneurs to share their ideas about how to bring balance to their communities. The challenges they were primarily asked to address were environmental balance, community balance, nourishing balance, and personal balance. According to Ms. Maitland, it was a challenge to balance their community life and learning strategies to do so by participating in different activities.
Senior Stephy Villca said that the girls couldn't believe that they won and received $2,000 to bring their ideas to life; "We were very shocked at first because we heard them call other schools, and we didn't hear ours. Then, we heard our names and we were very excited."
The idea they presented is called "Warriors' Week" where they have different activities during Warriors' Period to build community in the school. Stephy said, "there will be dances, yoga, community service, gardening, and more." What do these ladies hope will happen with their idea? Stephy said, "it will make people want to come to school because they know there will be a fun activity during the school day, like a real break."
They all earned hours for their Senior Project and walked away with $2,000 and an amazing idea on how to brighten the days of all the students at Wakefield.
Congratulations and good luck with Warriors' Week! Students get ready to have fun!
Leave a Comment
About the Contributor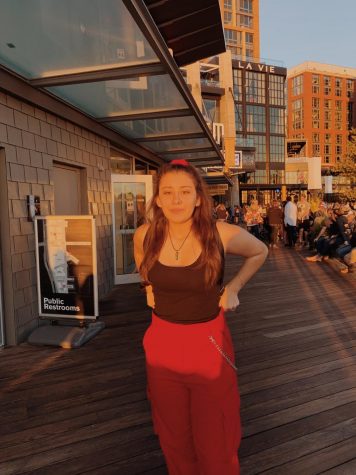 Sophie Hott '20, Features & Lifestyle Editor
Sophie Hott is a senior at Wakefield this year, and this is her 4th year on The Chieftain. This year she is the Features and Lifestyle Editor. If she isn't...