Arena Sets the Stage for Star Crossed Lovers
Star crossed lovers who have never met in person and hundreds of letters connecting the string of fate between them. Ken Ludwig's Dear Jack, Dear Louise, is a two-person act starring Jake Epstein and Amelia Pedlow. Arena Stage has put on another great production. 
Dear Jack, Dear Louise is a production composed of heartbreak, rawness, and humor. Despite the show having only two cast members, Epstein and Pedlow draw out such a range of emotions from audience members, you'll forget there are only two people on stage. This is a play you wouldn't expect to keep your heart racing throughout the whole production, but the complex dynamic between the pair constantly keeps the audience on the edge of their seats.
This is the story of two strangers who have never met in person but have been set up by their parents as adults. Jack Ludwig (played by Jake Epstein) is a young medic serving in World War II. Louise Rabiner (played by Amelia Pedlow) is an aspiring actress in New York City striving to star on Broadway. The two are brought together by their parent's desire for them to met and their curiosity for one another. Jack writes to Louise one day during the war, and they have an instant connection. Despite having never met, the letters serve as a bridge between their lives. 
After years of exchanging letters and personal struggles, they find the ending they both wanted isn't the one they were faced with. Arena Stage's Dear Jack, Dear Louise, tells the harsh realities of war and the love needed to persevere through desperation. 
The show runs through December 29 and tickets are available here. Any students interested, don't forget to take a look at the pay your age program. Make sure you don't miss Dear Jack, Dear Louise!
Leave a Comment
About the Contributors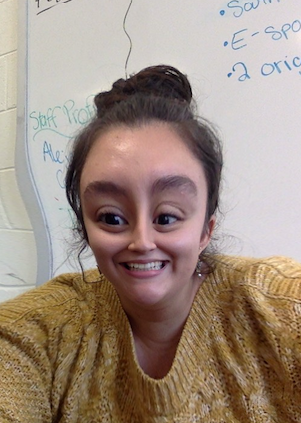 Carla Barefoot '20, Co Editor-in-Chief
Hey guys; I'm Carla. I'm a Co-Editor in Chief on The Chieftain and this my third year in journalism. I like to listen to all different genres and languages...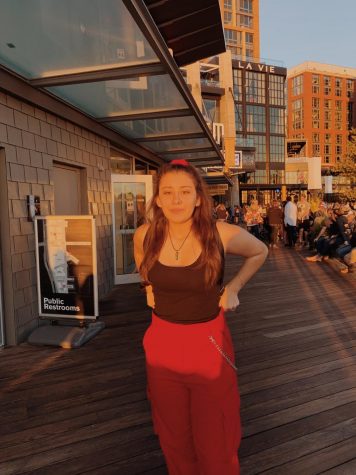 Sophie Hott '20, Features & Lifestyle Editor
Sophie Hott is a senior at Wakefield this year, and this is her 4th year on The Chieftain. This year she is the Features and Lifestyle Editor. If she isn't...