What to do on Christmas Day When Everything is Closed
Winter Break is almost here. Not everyone celebrates Christmas. so it can get pretty frustrating when everything is closed for a day you don't even celebrate. I want to share with you some fun places that will be open on that day when everywhere else is closed.
Calling all ages under 21 years old before 10pm you can enjoy a fun time with friends. Book your event today ahead of time to have a small get together with friends. Located inside of Ballston mall. You can enjoy lots of different kinds of food from tacos to salads to burger; there's much to choose from, also karaoke and bowling. Once the clock hits 10pm, only 21+ are allowed in the Punch Bowl Social. But, that does not mean the party has to end there. You can walk over to the movie theater located inside the mall to end the night.
If your a fan of skating on ice and love the cold, this one is for you. Pentagon Row Outdoor Ice Skating Rink is open during the holidays. The best part is that its just 10 bucks for unlimited skating; you can be there all day until they close. Then after all that skating, you can head over to the newly opened Denny's nearby. To enjoy some breakfast for dinner, or whatever you want.
If you love sea food boils as much as I do, this one is pretty exciting. Legal Seafood will be open while everyone else is closed. Seafood can be pretty pricey, but why not splurge on yourself for once. Give yourself this holiday treat, because Legal Seafood is offering a special holiday feast.
It's pretty understandable that most places will be closed during the holidays to spent time with friends and family. But luckily enough for the people that do not celebrate, not everything in the whole wide world is entirely closed.
Leave a Comment
About the Contributor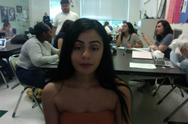 Kimberli Tellez '20, Staff Writer
My name is Kimberli Tellez. I'm eighteen years old and I enjoy fashion and all the latest trends. I love to go shopping and spent time with my friends....