Finding Joy on the Court: Girls Basketball Team plays Unified Sports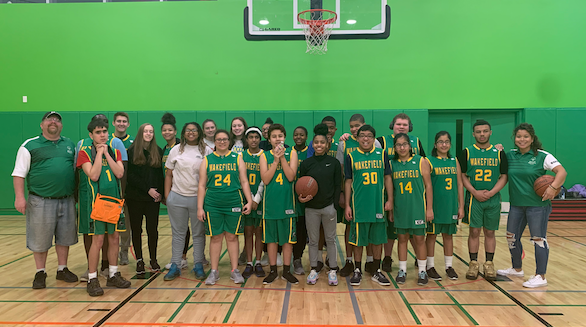 Our Girls Basketball team has had a great run so far, being 9-8 overall and 5-4 in District competition. This year, the team is very focused on accomplishing their goals …having 5 freshmen adds new blood and helps them with their winning season.
Being on the Basketball team doesn't just mean you play and practice basketball every day. The Girls Basketball team has been part of many local events to help build community in the area and comradere on the team, such as laying wreaths for fallen soldiers this Winter, and being a big part of our Special Olympics team here at Wakefield. "It's important to give back to the community. We believe in inclusion for all students at Wakefield and promoting the game of basketball by being good ambassadors" said Coach Hicks.
This is Wakefield's second year being a part of Unified Sports in Virginia. Senior Trinity Chambers said of playing on the Girls Basketball team and Unified Sports Team, "I love working with them and interacting with them." Some of the Girls Basketball team's best memories are on the Unified Sport's teams courts.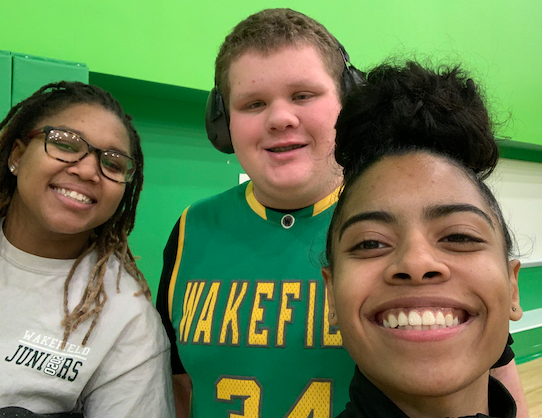 The Unified Basketball season is going very well for our Warriors; they have been practicing since December, and playing since January. The hard work showed at their first tournament at Riverside High School. In the tournament, they played a total of 4 games and went 3-1. They also had a great time matching skills with HB Woodlawn last weekend. Their next big tournament is this Sunday.
Tonight, Friday the 7th, the Girls Basketball team has a BIG game vs. Marshall on Wakefield's home court. See them play! Freshmen are 4:30, JV is 5:45pm, and Varsity plays at 7:30pm in Conference action.
This Sunday, the Unified Team faces 4 competitors in a tournament at Woodson High School. The tournament starts at 1pm. If you want to see joy on the court, go support our Unified Sports team on February 9th.
Leave a Comment
About the Contributor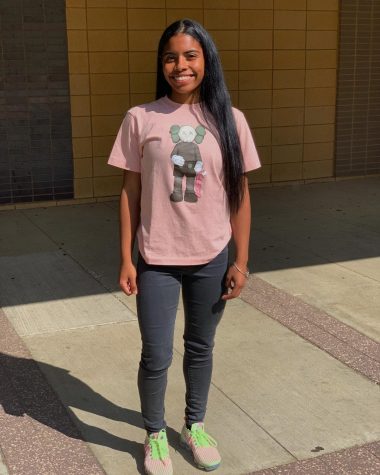 Jayde Spinner '20, Staff Writer
The coolest senior in the class of '20. Jayde Spinner. This is her first year writing for The Wakefield Chieftain. Jayde enjoys spending time with her...