The Latest on US-Iran Relations
While the tension-filled relationship between Iran and the United States has spanned for more than 60 years, the conflict has recently worsened; worrying many that we may be facing the beginning of a potential war. Here is a run-down on the latest events in the deteriorating US-Iran relationship. 
On New Year's Eve, Iranian-backed militiamen attacked the US Embassy located in Baghdad, Iraq. The US airstrikes that killed 25 fighters part of the Iran-back militia fueled the storming by angry protestors. The airstrikes were used as a retaliation to the rocket attack that killed a US civilian contractor at a military base in Iraq. The demonstrators proceeded to withdraw from the embassy New Years Day, but the escalating tension resulted in the US Defense Secretary Mark Esper warning Iran that the US is willing to take action to protect Americans from expected attacks by Iran-backed militias.
It was January 3rd when Trump ordered a US drone strike near Baghdad International Airport in Iraq, which killed Iran's top military general, Qasem Soleimani. The order was done without congressional approval and has caused many to question Trump's motives. According to The Washington Post, the U.S. National Security Advisor, Robert C. O'Brien, defended the airstrike saying, "This strike was aimed at disrupting ongoing attacks that were being planned by Soleimani and deterring future Iranian attacks through their proxies or through the . . . Quds Force directly against Americans."
Soleimani was looked up to as a hero in Iran and more than a million people flooded the street across the country for his funeral, creating stampedes that kill at least 56 people. Crowds were seen burning American flags and chanting "Death to America", the same mantra repeated by Iranian lawmakers in parliament. According to The New York Times, Iran's supreme leader, Ayatollah Ali Khamenei, clarified that this chant is not meant to target America as a whole, but is directed towards American leaders (Donald Trump, John Bolton, and Mike Pompeo).
However, after this attack, Iran promised revenge and on Tuesday night, Iran launched missiles at two military bases located in Iraq. While the U.S. has reported no casualties, Iranian news networks report 80 American casualties. The U.S. has promised economic sanctions on Iran. According to CNBC, Trump said, "United States will immediately impose additional punishing economic sanctions on the Iranian regime".
Thursday morning it came to light that an Iranian missile may have shot down a Ukranian airliner on Wednesday, though it's unknown whether it was intentional or not.  While Canada and the UK all claim to have intel on the matter and CNN has acquired a video of the missile striking the plane (however the source cannot vouch for its authenticity), Iran has claimed that they didn't. 
Since then, although Trump has assured that there will be no further action by the US, additional measures have been taken by Congress to make sure of that. Thursday night, the House of Representatives approved a war powers resolution with the intention of limiting Trump's ability to take military action against Iran. This passing is largely symbolic and isn't legally binding, nor is the resolution expected to pass in the Senate. 
While the events continue to unfold, nothing is certain.
All the world can do is hold its breath and wait and see.
For live updates on the latest with US-Iran news, click here.
Leave a Comment
About the Contributors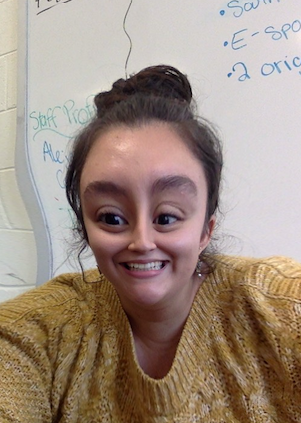 Carla Barefoot '20, Co Editor-in-Chief
Hey guys; I'm Carla. I'm a Co-Editor in Chief on The Chieftain and this my third year in journalism. I like to listen to all different genres and languages...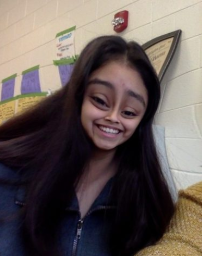 Alejandra Galdo Hernandez '20, Co Editor-in-Chief
Hi I'm Alejandra! I'm a senior and this is my third year writing for The Chieftain. Some of my interests include reading, plants, and my kitties. I'm very...