Bad Boys are Back and Surprisingly Better than Ever: Bad Boys for Life
The 3rd installment in the "Bad Boys"(Bad Boys for Life) franchise is finally out, after 17 years since the 2nd Bad Boys release. Bad Boys 3 has a lot of the original cast, and a bunch of new faces.
Cast: Will Smith (Mike Lowery), Martin Lawrence (Marcus Burnett), Kate del Castillo (Isabel Armas), and Jacob Scipio (Armando Armas)
The Bad Boys movie franchise is about the brotherhood between 2 detectives set in Miami. It has been 17 years since we saw Mike Lowery and Martin Burnett. They are once again faced with a dangerous and ruthless leader of a new drug cartel on the rise, Armando Armas. With the help of a new task force called AMMO, they will have to find a way to stop Armas and his cartel.
Personally, I thought this movie was amazing. What really brought this movie all together was how they changed Mike and Marcus's way of thinking. Since it's been 17 years, they are that much older and can't fly around and run and gun like they used to; it brings more reality to the movie. Also, the new young faces in the movie adds more for people who didn't watch the original movies. All the action and all the comedy from the original movies is still present for those who loved them.
Overall, this is a great movie, like a really great movie. It's now definitely on my top 10 favorite movies of all time. Don't take my word for it, the numbers tell all. They broke Box Office records with a $100 Million opening.
Always Remember:
"We ride together. We die together. Bad boys for life".- Will Smith
Leave a Comment
About the Contributor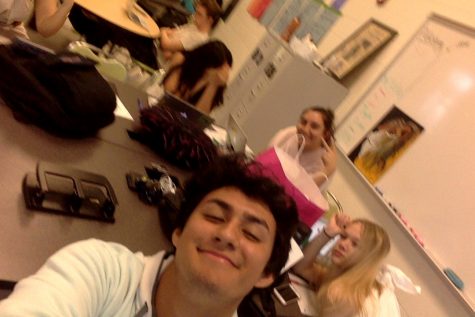 Luis Enrique Bronfield-Pinto '20, Staff Writer
My name is Luis. I play football. I am a senior and smiling. I like to laugh. Have a blessed day...