Arena Stage's A Thousand Splendid Suns is Heartbreaking in The Best Way
Ursula Rani Sarma's play adaptation of A Thousand Splendid Suns by Khaled Hosseini (author of The Kite Runner) featuring Hend Ayoub and Mirian Katrib is a breathtaking new production at Arena Stage. In a war-torn Kabul, the story of two women forming an unlikely friendship is both touching and neeeded.
Upon walking into the theater, there are warnings for strobe lights, simulated explosions, and violent scenes. The play opens on Laila (played by Mirian Katrib) and her dad, Babi (played by Joseph Kamal) who are readying to flee Kabul when all of a sudden their house is hit by a shell. The next scene sees Laila waking up in her neighbors house being tended to by the wife, Miriam (played by Hend Ayoub). As Laila adjusts to new realities, she begins to face unfamiliar hardships stemming from her relationship with her new husband, Rasheed (played by Haysam Kadri). The ending is bittersweet, but to say the least, everyone in the theater heaved a sigh of relief during the final scene.
The play is very well thought out, there are brief flashbacks that both detail character's backstories as well as provide a nice break when the subject matter becomes too intense. By the end of the play, both my friend and I had cried six times and it semed the rest of the audience had similar reactions. The pain and anguish as well as the pure joy all shine through in the actors' stunning performances, and it becomes hard to remember that you're sitting in a theater and not experiencing it personally.
The play is running until March 1st. Get tickets here.
Remember there is the PAY your AGE program at Arean Stage, too. Go with a friend, today:  pay your age program!
Leave a Comment
About the Contributor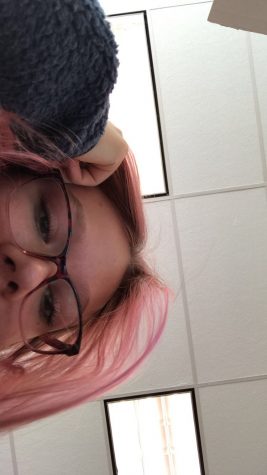 Josie Baker '20, Staff Writer
Hi my name is Josie and I'm a senior. This is my second year in Journalism and also my second year at Wakefield. I'm a huge dog/cat/pet person, and in...