Senior Xavier Evans Talks about What It Takes to be a Warrior on the Court
Power Foward and senior Xavier Evans is a leader on and off the floor. Combining his skill and determination, he has become what everyone hoped he could be. He has been at Wakefield for all of his 4 years at high school, and on the Varsity team for three years.
Xavier started playing basketball when he was 3; he could barely walk and was already bouncing a basketball. He was bumped up to Varsity in his sophomore year. He was on the team that went all the way down the Road to States in 2018. Xavier has the experience and knows how to win, he is focused on what is ahead; the final regular game and playoffs.
Senior Night is tonight, and Xavier knows what is truly important to him, he will never forgot who stood by him. Basketball is one thing, but his support system is what keeps him motivated. His mom has helped him the entire way. Xavier said of Senior Night, "I am looking forward to walking out with my mother, who is my support system and basically sacrifices everything for me." He uses her presence to fuel him on the court, to always be positive when things maybe are not going as he wants. She has truly impacted who he is today and who he wants to become. She is the one who gave him that basketball when he was three.
Earlier in the season, the Boys Varsity Basketball team took a trip to Utah that built the chemistry the team needed. Going out there and facing tougher competition can be intimidating to many, but he used it as a learning experience to help jump-start the rest of the season for him and everyone on the team; "The trip to Utah…I never want to forget that, it was a bonding experience…everyone was hanging out, doing stuff for each other and going places with the people you usually don't talk to..it's different altitude so everyone had to get used to the altitude, so everyone was struggling together." A simple connection can lead the team on a positive road for the rest of the season.
Xavier knows what it takes to be a great player on a great high school team. A lot of things happen behind closed doors that no one can see. Those extra hours he puts in, listening and learning from the coaches each practice, so that in the game it becomes easy. Xavier explained what it takes; "It is a lot of hard work that goes into being on the basketball team, it is not just playing games…seeing the people that came before us, they gave us the opportunity to do what we are doing now." Xavier has the mindset of a winner. He is ready for whatever comes his way; nothing is stopping him from being a State Champion this year.
Many coaches have influenced him while growing up, one coach stands out, Coach Buck. Buck has been a mentor for him and helped him learn about his abilities on the court. Xavier said, "he's funny and goofy all the time, but when it gets real and serious he will tell you straight up what you need to do and what you aren't doing. If you do this, then this is going to happen, and if you don't do that, you will miss out on all this opportunity." He keeps Xavier focused on what is coming ahead because he knows he has big potential for his future. In many ways, Xavier's game has completely evolved since working with Coach Buck.
This is Xavier's last year and he has his eyes focused on the end goal, States! He said, "Hopefully, we make it all the way to the State Championship game…and bring it home for Wakefield."
Come support Xavier Evans and all our seniors tonight against Justice. The game starts at 7:30pm, so you want to be there by 7pm to see the celebration of our senior Cheerleaders and Basketball team.
Leave a Comment
About the Contributors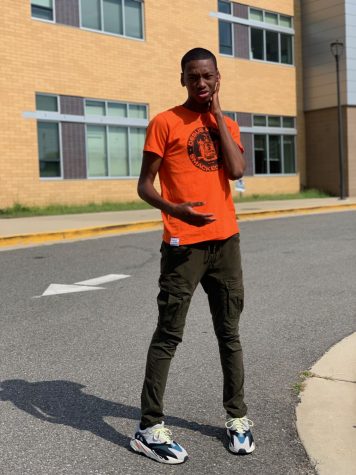 DeAndre Parker '20, Staff Writer
DeAndre Parker is a Senior in the class of 2020. He loves to play basketball, and to study the game first hand. In school he enjoys science courses, previously...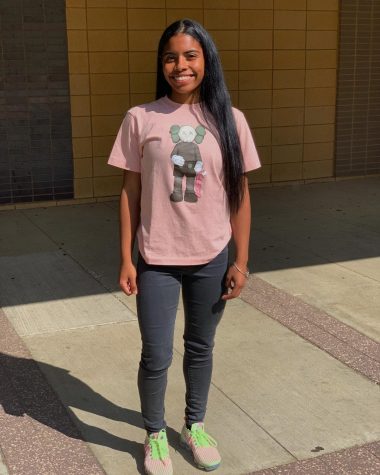 Jayde Spinner '20, Staff Writer
The coolest senior in the class of '20. Jayde Spinner. This is her first year writing for The Wakefield Chieftain. Jayde enjoys spending time with her...