It is Time to Cheer for Our Cheerleaders: Senior Night
The Varsity Cheer season is quickly coming to an end as the basketball teams are moving into playoff mode. At Wakefield, our cheer team is a huge part of our school, the heartbeat. Tonight is Cheer's Senior Night. The celebration will start at 7pm. They will motivate the fans for the Boys Varsity Basketball team as they take on the Justice Wolves in the final regular season home game.
The seniors are a very important part of the cheer team every year because they take charge and lead the younger cheerleaders. This year the Cheer team has some amazing seniors: Brittany Aycock, Hermione Dewitt, Trunya Joaquin, Najae McCoy, Alyssa Moton, Ethan Rushton, and Robin Stevens.*
I was lucky enough to get to interview three of the seniors before the game tonight, and here's what they had to say.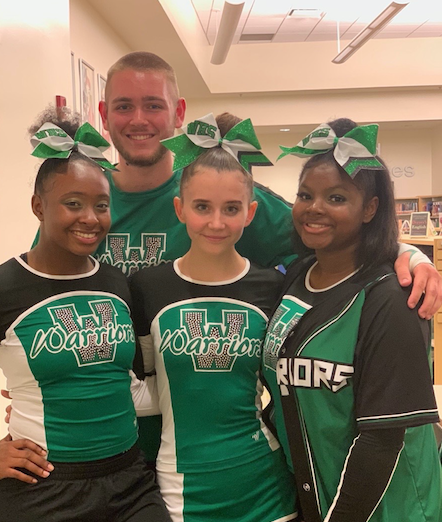 When asked about what they never want to forget after leaving Wakefield, Hermione said, "I personally don't want to forget all of the friendships I've made throughout my years on the team. I will never forget the bonds I made." Brittany said, "it taught me dedication. The coaches are amazing. They are there to support you and push you even when you want to give up. We won. Big Family." Cheer is a very tight-knit group, full of friendships that will last a lifetime.
When asked about what legacy they're leaving behind, all of the cheerleaders talked about their 2nd place banner in 2017. Brittany said, "my freshman year, we got cheer our first banner, and that was the biggest accomplishment in Cheer history at Wakefield." Alyssa said, "successfully getting our banner is part of our legacy; that will never be forgotten." Hermione agreed. They received a banner for being the runner-up in the Conference competition. With a very talented and competitive district, this was an accomplishment for the entire cheer program.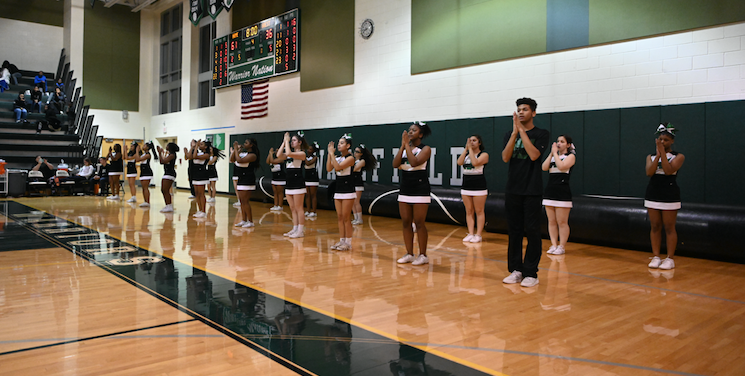 The cheer team is there for every game. They cheer on the football players in the fall. They cheer on the basketball players in the winter. It is your turn to cheer for them. Come support our senior cheerleaders tonight at Senior Night in the main gym.
*CORRECTION: In a previously published version of this article one senior's name was left off the list. Apologies.
Leave a Comment
About the Contributor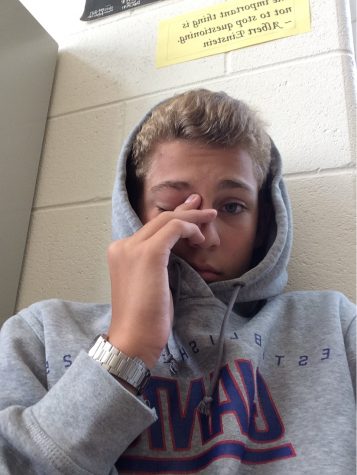 Cason Poythress '20, Staff Writer
Cason is a freshman and in his first year as a staff writer for the Wakefield Chieftain. Cason Plays football for the freshman football team and also plays...