Celebrate Your Extra Saturday! Leap Day is February 29th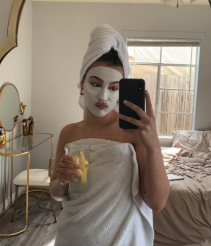 As many of you may know this month has an extra day, Saturday, February 29th which only ever comes around every 4 years. It is a special day known as Leap Day.
Here are things to do to celebrate this special day.
Write yourself a future letter 
Write yourself a letter of where you want to see yourself in the next five years. Then you can bury it somewhere and come back for it on the next Leap Day four years from now. Just for the fun of it. Keep the tradition going and set new goals to achieve for the next Leap Day after that. 
Make your own tradition
There are many traditions around the world on Leap Day. Such as La Bougie du Sapeur, a newspaper which only gets published every four years in France, street parades in Anthony, Texas, etc. When I looked up Leap Day traditions, there was a lot of random stuff, but nothing exciting. Why not create your own tradition? People will come and go in your life, so you can only count on yourself to keep it a tradition. Take a self care day, or have a very fancy dinner night, since it only comes around every couple years. Treat yourself to something you really want.
Deep cleaning
Do a deep cleaning around your house, or your room, and change things up a bit! As well as organizing your wardrobe and get rid of the clothes that are 4 years or older. Go shopping and splurge on some new furniture and some new outfits to take the place of the ones you threw out. If you want to get a lot of furniture, the thrift store is the place to check first. Doing this every Leap Year will keep your clothes and furniture up to date! 
In honor of Leap Year, be sure to make your Leap Day as different as possible from every other day.
Leave a Comment
About the Contributor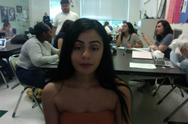 Kimberli Tellez '20, Staff Writer
My name is Kimberli Tellez. I'm eighteen years old and I enjoy fashion and all the latest trends. I love to go shopping and spent time with my friends....