Video Games Changed My Life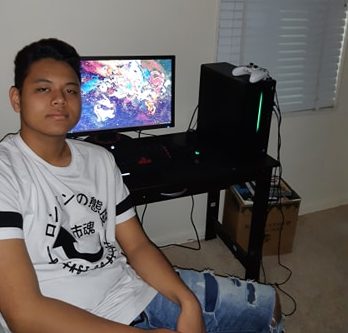 Gaming changed my life. To me, gaming is a form of stress relief. Whenever I come home from a long day after school or after work, I would spend a little bit of time gaming before going to sleep. Now, it keeps me busy. Due to the COVID 19 outbreak, playing online video games with my friends is one way I still have fun with my friends.
I was always around video games when I was a kid, but I never really got into it. The first time I actually started playing video games was when I was 11. It was Winter Break. My friend and I were really bored, so we just decided to go to a gaming room a few blocks away from my house. As I got close to the entrance, I heard a bunch of screaming. I saw all of these people playing video games, multiple screens, gaming consoles, and multiple LED lights. As it turned out, there was a competition going on, which explains all of the screaming. As I started to play, I felt this huge desire to win and to crush all of my enemies. 
From that point on, my uncle got me into gaming, since he had a gaming computer. He introduced me to all different kinds of games: Naruto, Call of Duty, Dragon Ball Z, and many more. A little while after, when my mom passed away, gaming was the only thing that could keep me distracted. It gave me a different kind of happiness. When I moved here, I got more access to gaming gear. I bought my own gaming laptop. The deal was, I could game as long as I did well in school. Three years later, I finally got a gaming desktop so it made my gaming experience even better by giving me better graphics and better performance. Right now, I am doing my Senior Project on gaming, and I realized gaming has also taught me problem-solving skills, leadership, and even how to work well with a team.
For the past 2 years, my favorite video game to play is Dragon Ball FighterZ. I love this game mainly because I love Dragon Ball Z, but I also love it because it's competitive and has an arcade game feel to it. I can play with other people all around the world. Even when I couldn't afford games, multiple gaming platforms like steam, epic games, and origins provide free-to-play games for everyone.
Want to try it out? Two of the most popular games right now are Fortnite and Call of Duty Warzone, which are both completely free to play. 
Leave a Comment