The Equal Club: All Are Equal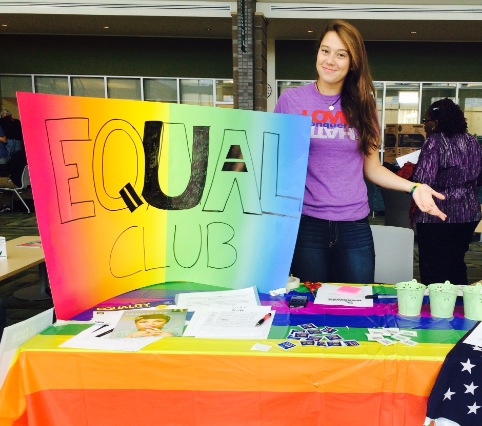 Same-sex marriage was legalized in Virginia on October 6th of this year. Coincidentally, the very first meeting of Equal Club took place in the cafeteria the very next day. Junior Kaeli Williams, President of Equal Club, opened her meeting with a statement referring to this incredible milestone, saying "Virginia is now truly for lovers." Williams sat down with The Chieftain to give us some insight to the club.
Williams talked about how she showed interest in forming the club because as a member of the LGBT+ community, she wanted to learn about the rest of the community in our school and provide them, "a safe place to talk about their experiences and to meet other people."
Williams began to explain how Equal Club is a derivative of what was once known as Gay Straight Alliance (GSA). She said, "the name was changed to be inclusive of all people in the LGBT+ spectrum; the old name seemed inclusive of the Gay community, only a small portion of people who are  LGBT+."
She added that the purpose of this club is to really educate people about the LGBT+ community. Williams said it is still, "a learning experience for me, as well." She stated that "education about the community can go many ways." She wanted to "educate people about sexuality and gender identity, the difference between sexuality and gender, how to be respectful, and educating people about how to conquer homophobia in a 'love conquers hate' kind of way".
The process in forming this club, "was a lot of work, including working late nights, and getting the word out, getting people interested." To her, "the [hard work] was all worth it. A lot of people signed up, the email list is about 120 people, and we had about 50 people show up" to the first meeting.