Wakefield Beats Falls Church To Become 5-1
Warrior Gridiron defeated the Falls Church Jaguars in a rainy game last Friday night! This was the most intense game so far this season.
According to Wakefield's announcer and statistician, Frank Haddock, this rivalry spans decades. On Oct 18, 1985 Wakefield was down to Falls Church 13 to 0 entering the 4th quarter. The Warriors won that game 21 to 20. The warriors have 5 wins, the most since 1987.
Two year football manager Kyersten Ellis said, "I love that they are more than just a team.. they're a family, and they make us a part of that as well."
The Jaguars were the first to put points on the board with two touchdowns in the first quarter; the score was 12-0. In the second quarter, senior Zain Khokhar caught a 24 yard pass for the first Wakefield touchdown of the night.
"We had to put our first half mistakes aside and come together as a team and play hard" said Junior Anthony Tham.
In the third quarter, Falls Church led the game 12-7. Kicker Ben Kline hit a 34 yard field goal to make the score 12-10. Falls Church returned the kickoff  82 yard for a touchdown and the Jaguars led the game 19-10 with 6:12 in the third.
Starting of the fourth quarter, Quarterback Riley Wilson hit Justin Moore with an 18 yard touchdown; Warriors were down 25-16. Junior Running Back Leon Young scored a touchdown. With 3 seconds left in the game, the Warriors took the risk of a 24 yard field goal. Ben Kline saved the night; the field goal was good!
The Warriors beat the Falls church Jaguars 26-25. Superfans rattled the stands in celebration, cheerleaders jumped in victory, and Warrior Gridiron just bowed their heads as joyous tears streamed down their cheeks. This was one for the books, #warriornation.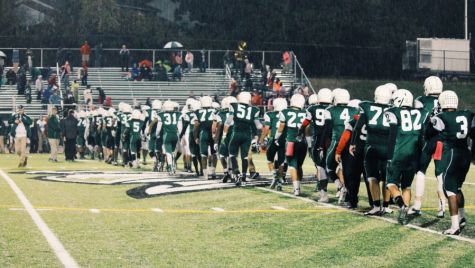 Senior Defensive Back Ashanti Harris said "It feels amazing to be 5-1…all the blood, tears, and sweat paid off but we are still fighting for more wins."
The Warriors will play at home against Yorktown High School on Friday, October 17th at 7:30 pm. Come out and support @WarriorGridiron.  
Leave a Comment
About the Contributor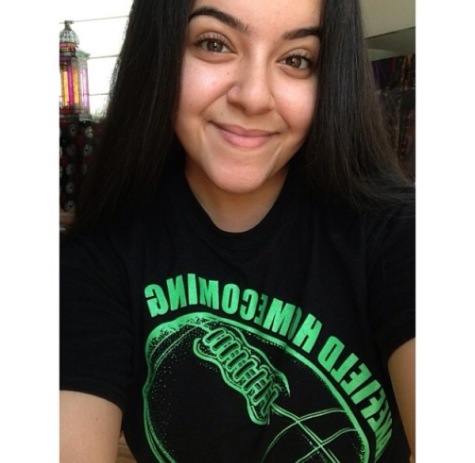 Sanaa Elkalibe '15, Sports Editor
My name is Sanaa Elkalibe; I am a senior! I'm on the varsity cheerleading and softball team. Wakefield is home and I enjoy every single thing about it!...