Chadwick Boseman: Death of a Superhero
Chadwick Boseman, known for inspiring audiences as Black Panther, Jackie Robinson, and Thurgood Marshall, died on August 28th. After a 4 year battle with colon cancer, he died in his bed, with his wife and family beside him.
Though he is gone, our memory of him will not be. As his family said to AP News, "A true fighter, Boseman persevered through it all, and brought you many of the films you have come to love so much. From Marshall to Da 5 Bloods, August Wilson's Ma Rainey's Black Bottom and several more – all were filmed during and between countless surgeries and chemotherapy. It was the honor of his career to bring King T'Challa to life in Black Panther."
Boseman was more than an actor. He was more than the Black Panther. He was an inspiration to kids across the globe.
When talking about Black Panther, Boseman had said to AP News that he more easily identified with the film's antagonist, played by Michael B. Jordan, who had been cut off from his ancestral roots, "I was born with some Killmonger in me, and I have learned to T'Challa throughout my studies."
"It's the place where you start. All African Americans, unless they have some direct connection, have been severed from that past. There's things that cannot be tracked," he said. "You were a product, sold. So it's very difficult as an African American to connect at some points directly to Africa. I have made that part of my search in my life. So those things were already there when I got into the role."
He also tried to be as accurate as possible in his roles. In one case, he fought for a more accurate portrayal of Black Panther, like when Marvel was on the fence about giving the Wakandans' African accents. According to The Hollywood Reporter, he said, "They felt like it was maybe too much for an audience to take…'Would people be able to understand it through a whole movie?'…It felt to me like a deal breaker. I was like, 'No, this is such an important factor that if we lose this right now, what else are we gonna throw away for the sake of making people feel comfortable?…Once we decided to do it, we went for it."
He told The Hollywood Reporter that he gives Marvel credit for listening to him. "You can't expect everyone to have that same understanding, but for them to listen, I give them the most respect," he said.
Letitia Wright, Boseman's co-star on Black Panther, expressed her thoughts on his death, "I thought this would be forever. This hurts," Wright said in an Instagram tribute. "There is light in the darkness. Streams of living water flow, giving new life. And all that's left now is for us to allow all the seeds you've planted on the earth to grow, to blossom, to become even more beautiful," she said. "You're forever in my heart."
Leave a Comment
About the Contributor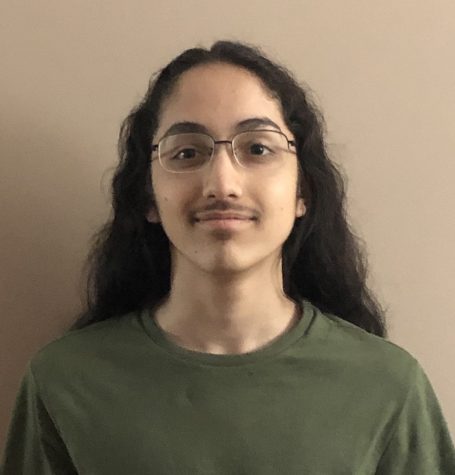 Adrian Ulm '23, Staff Writer
My name is Adrian Ulm, and I am a sophomore in the class of 2023. It is currently my first year on The Chieftain, and on here, I would like to entertain...