Ruth Bader Ginsburg: Her Life and Legacy
"I would like to be remembered as someone who used whatever talent she had to do her work to the very best of her ability." -Ruth Bader Ginsburg
On Friday, September 18, the world received some shocking news. Ruth Bader Ginsburg passed away at age 87. Almost immediately, tributes began rolling on the news feeds; people visited the Supreme Court steps with flowers, and it seemed like everyone started giving their condolences.
Who was Ruth Bader Ginsburg? RBG was a lawyer, activist, and, most famously, a Supreme Court Justice. She was nominated in 1993 by President Bill Clinton. She was nicknamed "The Notorious RBG," after well-known rapper The Notorious B.I.G. She was also famous for her "dissent collars," elaborate lace collars she would wear to respectfully show she disagreed with others on the court. She was the second woman appointed to the Supreme Court, after Sandra Day O'Connor.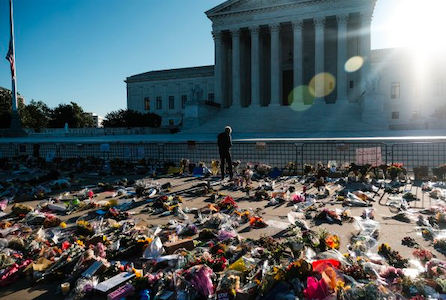 RBG was also known for being an advocate for gender equality and women's rights. She was involved in many landmark decisions, and was an inspiration for many women and girls for her work against inequality. Her cultural impact is incredibly evident in the 6 movies about her, recurring Saturday Night Live skits, and countless items of Notorious RBG merchandise.
There is one question on everyone's mind since her passing. Is President Trump going to appoint the new Supreme Court Justice?
After a Supreme Court Justice either dies or retires, a new one is nominated by the sitting president and confirmed by the Senate. In this case, there are a lot of complications for different reasons. In early 2016, Justice Anthony Kennedy retired from the court. Barack Obama, president at the time, nominated a new Justice. The Republicans in the Senate blocked that nomination, saying it was unfair to the American people to confirm a Justice in an election year.
Now, with just over a month left until the presidential election, the Senate Republicans are attempting to confirm a Justice as soon as possible.  Democrats are saying that such behavior is hypocritical, and that America should wait until after the election to confirm someone new.
The biggest issue at hand is Roe v. Wade, a significant decision by the Supreme Court in 1973. The decision made it clear that it is a constitutional right for a woman to have access to a legal abortion in the United States. If a new Justice were to be nominated before the election, it would most likely be a woman, and would almost certainly be someone extremely "pro-life" and anti-abortion. They would most likely be young, so that they would be on the Supreme Court for a long, long while. Some prospective nominees include Amy Coney Barrett and Barbara Lagoa. This new Justice might overturn the Roe v. Wade ruling.
RBG supported Roe v. Wade, so the change would be a blow to her supporters. Only time will tell. As Ruth Bader Ginsburg herself said, "Real change, enduring change, happens one step at a time."
Leave a Comment
About the Contributor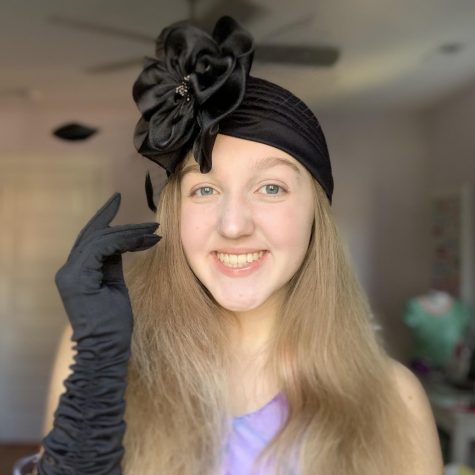 Anneliese Odegard '24, Staff Writer
Greetings and salutations! This is Anneliese (Ah-nuh-LEE-zuh) Odegard, a freshman at Wakefield. 2020-21 is her first year on The Chieftain, but she's...