High School Athletes Hit Hard by Sports Delays: How Do They Bounce Back?
Right now we should be getting ready for Spirit Week and the Homecoming Football game. Sitting in the stands with our friends and cheering on our Warriors. Sadly, there are no fall sports until February, and Winter sports don't start until December. The change in Sports schedules this season due to coronavirus affects all of us. Our student athletes may have been hit the hardest with the delays and lack of information. We talked to some of our Winter Athletes to see how they are getting ready for the 2020-2021 season.
"
Work hard. Don't doubt yourself. Show what you're capable of and in the end it'll be worth it."
— Junior Ciara Roe
With social distancing in effect, athletes have had to adjust to many changes, but they keep working hard and are ready to compete; "Well, first things first, I've really just been wrestling a lot, trying to get a good couple workouts in with some of my teammates" said wrestler and junior Mujin Erdenetuya. "One of my friends has a mat in his basement and we go there a lot to train and workout." Having a small core group to work out with and socially distance with is great advice. Gymnast and junior Iz Haley said, " I have been going to my club gymnastics practices and doing small workouts that my coach gave me to do on my days off." Staying dilligent during off days are the keys to success on the mat.
As an athlete it is important to continue setting new goals. Sophomore and Basketball player Michael Duncan said, "A goal that I have this season is to leave everything that I have on the floor for every game and to have as much fun as I can with the time I have, especially since it's been cut short." We look forward to seeing you on the court. The seasons are shorter this year, how does this affect our seniors as it is their last season playing at Wakefield? Senior and Basketball player Nevaeh Wallace talked about goals for her last season, "My personal goal for this season is to make the district's first team but my goal for the team is to go farther than we did last year and all get better individually." 
Along with the fact that the seasons will be shorter, this year comes with other changes for our players. Some of this change is positive. Senior and cheerleader Raegan Willis said, "personally, the coronavirus has helped me work on myself. I'm working out more and I have time to practice more because our season is pushed back." However, some team events will be sorely missed. Sophomore and swimmer Zack Berner said, "I think the biggest difference will be our camaraderie…since we can't do things like pasta dinners at peoples' houses, or fundraiser dinners." The swim team is a tight knit family and we know they will do well. We can get through this together, Warriors. Make sure to support our athletes once their seasons begin.
Another swimmer, junior Anthony Doll, who made it to States last year, hopes to come back with a splash; "I'm looking forward to seeing the team back together and getting back to the usual environment of our swim meets." Track athlete and sophomore Elizabeth Coe said, "I'm most looking forward to the energy of track meets once the season starts." We are looking forward to that energy, too. 
Junior and Volleyball player Ciara Roe has to wait until February for the Fall season to start. She is staying focused and gave this advice to any returning student athlete; "Work hard. Don't doubt yourself. Show what you're capable of and, in the end, it'll be worth it."
Best of luck to all our athletes this season and we hope to see our Warriors showing support, whether at home or in the stands.   
Leave a Comment
About the Contributors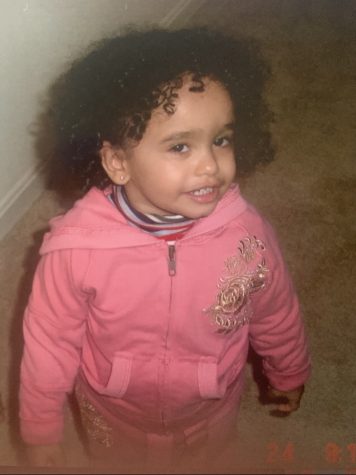 Sabrin Alshawafi '23, Staff Writer
hi hi my name's Sabrin Alshawafi and im currently a sophomore at wakefield. This is my second year in Broadcast Journalism but actually my first year writing...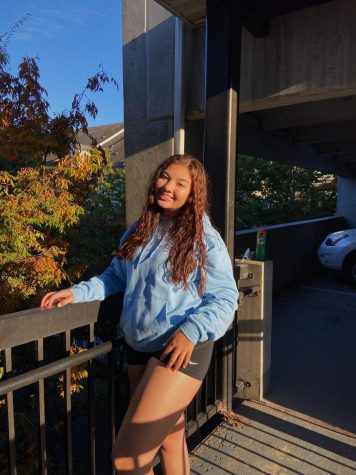 Jaden Anderson '23, Staff Writer
Hello! My name is Jaden Anderson, I am a sophomore at Wakefield. This is my second year writing for The Chieftain and I have loved every minute of it....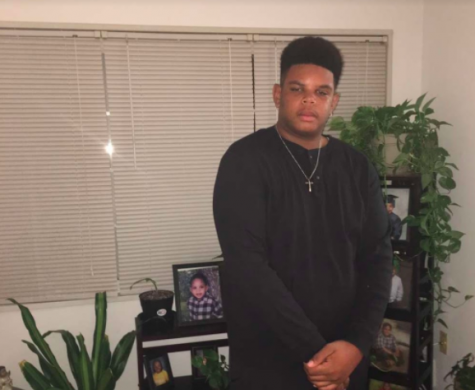 Javell Edge '22, Staff Writer
My name is Javell Edge and I am a junior. I love to play football for my school. And I love to be that guy that makes everyone laugh and smile.