Naomi Osaka Uses Platform to Bring Awareness to Racial Injustice in America
Naomi Osaka won her 3rd Grand Slam Championship last month in New York. Osaka feels like she needs to speak up and use her platform to raise awareness about the ongoing social injustices that are happening to Black people in America. One visible thing she has done to raise awareness is wearing masks with the names of African Americans who were killed by police officers. 
Naomi Osaka is a 22 year old Hatian and Japanese professional tennis player. She was born in Chuo Ward, Osaka, Japan. Naomi Osaka has lived and trained in the United States since she was 3 years old. Naomi and her older sister Mari trained for countless hours in New York with their father while their mom worked to provide for the family. Naomi told CNN, "it took 12 years to beat" her older sister. Naomi's Japanese side of the family didn't really want her to play tennis. Once they saw her becoming successful, their outlook on the situation changed. She is the first Asian player to win a Grand Slam singles title. 
Naomi skipped over many junior tournaments and started out on pro tours, following the path of the William sisters, she went pro at the age of 15 in 2013. Osaka made her debut in 2014 at the Stanford Classic after beating the former US Open Champion Samantha Stosur. Osaka won her first Grand Slam in 2018 and the following year she beat Petra Kvitova in 2019 and earned her second Grand Slam. Osaka is a three-time Grand Slam champion. In her career she has beat Serena Williams who is a 23-time Grand Slam singles champion. Osaka has accomplished a lot throughout her career. 
Osaka uses these wins to continue to bring awareness to the struggle of being Black in America. Due to the coronavirus, she needed masks to play this year. She used the masks as a way to remind Americans that Black people are still dying due to police brutality. Osaka said, "I have seven." Osaka has worn masks at her US Open tennis tournament with the names of Breonna Taylor, Elijah Mcclain, Ahmaud Arbery, Trayvon Martin, George Floyd, Philando Castile, and Tamir Rice. She said, "It's quite sad that seven masks isn't enough for the amount of names" of people killed. 
Here she is holding her trophy after her big win. We are so proud of you. Thank you.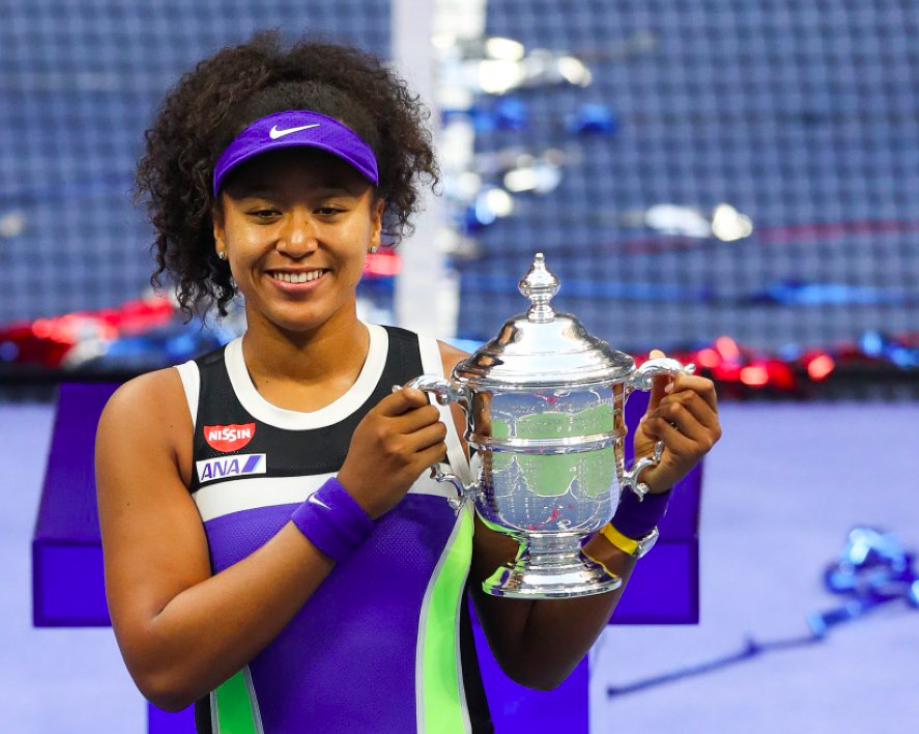 Leave a Comment