10 Musicals to Listen to in Quarantine (or anytime)
Now that we've been in quarantine for more than 6 months (how did that happen?), you've probably had your fill of recommendations for shows to watch, music to listen to, and movies to see. You probably haven't, however, seen much discussion of musicals, especially since theatres are closed during the pandemic. With huge hits like Hamilton, theatre is becoming more mainstream, but still not enough people know the magic of musicals. 
Theatre changed my life for the better, and everyone should try listening to a show soundtrack at some point–there's a musical for everyone. Fun fact: I, a freshman, discovered my love for musicals when I saw the 2017 Wakefield High School production of In The Heights–very full circle–when I was still in elementary school!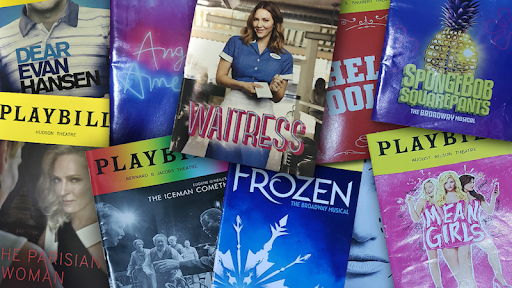 The following list is of 10 musicals that I think everyone should try listening to. Some have become incredibly popular, while others are a bit more obscure–hopefully at least one of them will catch your interest!
1. The Prom
"I'm who I am, and I think that's worth fighting for."
The Prom is a lively musical about a girl named Emma, who lives in a rural, conservative part of Indiana. After she tries to take her closeted girfriend to the school prom, the PTA shuts the prom down, and a group of disgraced Broadway stars visit her to help save the day. The Prom is hilarious, with a classic Broadway sound and a tear-jerking message.
On Broadway: November 15, 2018-August 11, 2019 with a national tour set for 2021
Best Song: Tonight Belongs to You
If You Like: A jazzy, theatre-y sound you can dance to, romance, queer content, being able to laugh and cry at the same time
Fun Fact: The Prom has a Netflix adaption set to be released on December 11!
Evokes a Feeling of: Acceptance
2. Spring Awakening
"And now, our bodies are the guilty ones; who touch, and color the hours"
Spring Awakening is a rock musical set in 1890s Germany.  The musical is about a group of boys and girls in high school growing up in a society where they are sheltered from the real world and prevented from free thought. Throughout the show, a number of issues are dealt with, including growing up, religion, love, death, and more.  
On Broadway: December 10, 2006-January 18, 2009, revival September 27, 2015-January 24, 2016
Best Song: Don't do Sadness/Blue Wind
If You Like: Rock music, historical fiction, solemn yet upbeat music, incredible singing voices
Fun Fact: 5 people from the cast of Spring Awakening, plus one from the revival, went on to have a part in Glee!
Evokes a Feeling of: Melancholy
3. In The Heights
"Imagine how it would feel going real slow, down the highway of life with no regrets"
In The Heights is a musical revolving around the relationships and lives of people living in the primarily Latinx neighborhood of Washington Heights in New York City. Put on by Wakefield in 2017, the show was written by Lin-Manuel Miranda more than 10 years before Hamilton. With a soundtrack composed mostly of rap and latin music, it's easy music to dance to.
On Broadway: March 9, 2008-January 9, 2011
Best Song: Blackout
If You Like: Hip-hop, latin music, stories about families, Hamilton
Fun Fact: In The Heights won 4 Tony awards in 2008: Best Musical, Best Score, Best Choreography, and Best Orchestrations.
Evokes a Feeling of: Community
4. Rent
"There is no future, there is no past; I live this moment as my last"
Rent, though most famous for teaching thousands of theatre kids how many minutes are in a year (525,600), is a classic show that changed the way people viewed musical theatre. Rent follows a cast of characters, mostly struggling artists, through life in the East Village of NYC during the AIDS pandemic. Prepare your tissues, folks.
On Broadway: April 29, 1996-September 7, 2008
Best Song: La Vie Bohème
If You Like: Heart-wrenching stories, drag queens, rock music, songs to get stuck in your head
Fun Fact: A professional recording of the full closing night show is free and on YouTube!
Evokes a Feeling of: Yearning
5. Heathers: The Musical
"I float in a boat in a raging black ocean, low in the water, with nowhere to go"
Heathers: The Musical is an adaption of the 1989 movie of the same name. The musical is about a girl named Veronica in a school where the popularity ladder is topped by the Heathers: the three cruelest girls in the school. When a new boy who wears trench coats and drinks slushies shows up, Veronica is enthralled–but not every story has a happy ending.
Off-Broadway: March 31, 2014-August 4, 2014
Best Song: Dead Girl Walking
If You Like: Dark humor, high school drama, 1980s fashion, angsty teens
Fun Fact: The star of Heathers: The Musical, Barrett Wilbert Weed, then was in Mean Girls: The Musical, which also involves three popular girls and an outcast they take under their wing.
Evokes a Feeling of: Angst
6. Chicago
"The name on everyone's lips is gonna be…Roxie!"
Chicago is a musical set in 1920s Chicago (shocking), where jazz, liquor, and crime are paramount. The show focuses mostly on Roxie Hart and Velma Kelly–two women both in jail for murdering their respective husbands. Wakefield put on a spectacular production of Chicago in 2019! The musical is mostly jazz, and explores the justice system in the '20s.
On Broadway: June 3, 1975-August 27, 1977, revival November 14, 1996-?
Best Song: Cell Block Tango
If You Like: History, jazz, flapper costumes, strong female characters
Fun Fact: The revival of Chicago is the longest-running revival in Broadway history!
Evokes a Feeling of: Intrigue
7. Beetlejuice: The Musical
"You're my home, my destination–and I'm your clone, your strange creation"
Beetlejuice: The Musical is a perfect show to listen to right now, with Halloween coming up in a few weeks! Both spooky and hilarious, Beetlejuice: The Musical is about a girl named Lydia who just lost her mother, a dead couple named Adam and Barbara, and the ghost with the most, Beetlejuice himself. While comedic, the show also deals with death very seriously.
On Broadway: April 25, 2019-June 6, 2020
Best Song: Say My Name
If You Like: Complex set design, energetic music, experiencing a wide range of emotions, interesting characters
Fun Fact: Beetlejuice: The Musical owes a large part of its success to TikTok. The show was virtually unknown until it went viral on the social media platform!
Evokes a Feeling of: Family
8. Hamilton
"Raise your glass to freedom, something they can never take away"
Hamilton has become a global phenomenon, getting a professional recording released on Disney+ in 2020. The show chronicles the life and death of founding father Alexander Hamilton. Hamilton was groundbreaking for its use of rap music, casting, and method of storytelling. It may be insanely popular, but it's still a great show!
On Broadway: August 6, 2016-?
Best Song: Satisfied
If You Like: Emotional storylines, rap music, historical fashion, biographies
Fun Fact: Lin-Manuel Miranda got the idea to make a musical about Hamilton while on vacation, after reading a biography about him!
Evokes a Feeling of: Astonishment
9. Matilda: The Musical
"Nobody else is gonna put it right for me–nobody but me is going to change my story!"
Matilda: The Musical is based on the children's book, Matilda, by Roald Dahl. The title character is a young girl  who is a child genius growing up in a family where she is shamed for being smart. Her school headmistress is the notorious Ms. Trunchbull, a cruel woman who hates children. Any age will enjoy this show–it's not just for kids!
On Broadway: April 11, 2013-January 1, 2017
Best Song: Revolting Children
If You Like: Children's stories, incredible stage effects, mischief, happy endings
Fun Fact: Because of child labor laws, when Matilda: The Musical was on Broadway, there were four different girls cast as Matilda, who would alternate shows!
Evokes a Feeling of: Nostalgia
10. 21 Chump Street
"Seriously, these kids need to learn there are consequences in life."
21 Chump Street is a musical based on a true story. The show is only 15 minutes long, and is available on YouTube. Justin is a senior in high school when a new girl named Naomi shows up. Justin immediately develops a crush on her–he even asks her to prom. However, Naomi is actually an undercover cop, and chaos ensues.
One-time Production: June 7, 2014
Best Song: What the Heck I Gotta Do
If You Like: Easy-to-watch programs, Lin-Manuel Miranda's writing, high school settings, plot twists
Fun Fact: The musical takes 80% of its lyrics from an episode of the podcast This American Life that is about the real-life event the show is based off of.
Evokes a Feeling of: Injustice
4 Honorable Mentions
Mean Girls: The Musical

The Rocky Horror Picture Show

Seussical

Six: The Musical
Leave a Comment
About the Contributor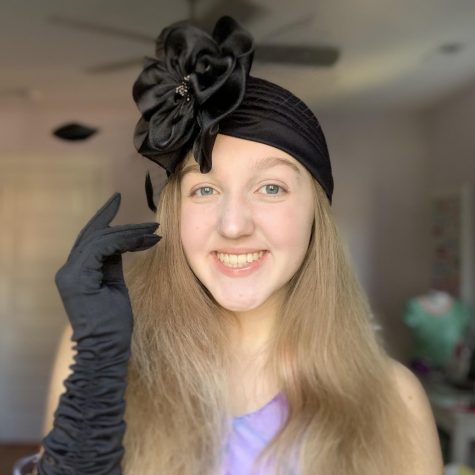 Anneliese Odegard '24, Staff Writer
Greetings and salutations! This is Anneliese (Ah-nuh-LEE-zuh) Odegard, a freshman at Wakefield. 2020-21 is her first year on The Chieftain, but she's...