What It Takes To Be A Goalie: Defending The Team
A goalie is a leader on the field because she has to be powerful enough to support her team. Being a field hockey goalie has changed junior Fifi Del Cid into a more assertive, positive, and motivated player.
Fifi says, "being a leader requires a voice. Being a goalie gave me that opportunity."
Fifi played a defensive position well, so her coach approached her to see if she would be goalie. It was not until the first practice that she fell in love with her new position and felt certainty about her decision.
The shy sophomore she describes herself as last year, has changed into the confident junior she is now. Her experiences on the field evoked her change. Her happiest moment as a goalie was when she slide tackled a girl on her first attempt. This success was a result of the the hard work Fifi puts into every practice.
"You need a positive attitude to carry yourself and your team." Fifi expects her team to work together, sustain a positive attitude, and encourage each other. "The whole field hockey team is a family… appreciating each other."
Fifi plans to try out for travel field hockey this year and continue playing in college. Her advice to players who may face the same experiences is, "always keep your head up! Don't think about it, you'll psych yourself out. Just do it."
Leave a Comment
About the Contributor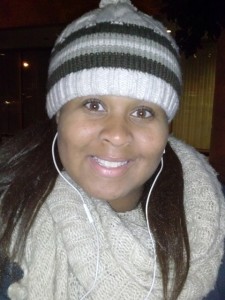 Jahdorna Grant '15, Staff Photographer
Sports, Photography, and Music are passions of mine."You gain strength, courage and confidence by every experience in which you really stop to look fear...