Top 3 Reasons To Play High School Sports As An 8th Grader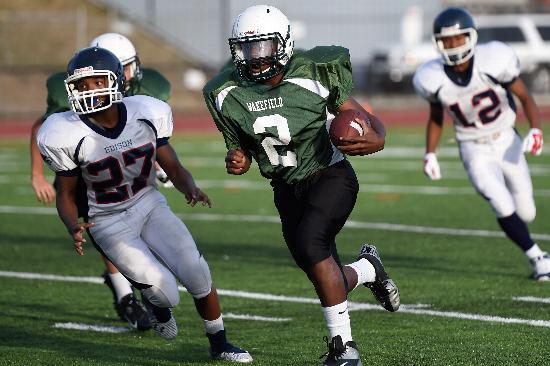 All Arlington Public Schools allow eighth graders to play sports at their anticipated high school. They are able to play for the team if their middle school does not offer the sport. A lot of students do it. What is in it for them?
The students who participate in high school sports are a step ahead of all other 9th graders when entering freshman year. "Playing football for Wakefield is the best choice I have ever made," said eighth grade running back Rodney Lee.
1) You will become extremely familiar with the new school you will be attending the next year.
Wakefield, as well as the other Arlington high schools, is extremely large; it can be very complicated to find your way around if you are not familiar with the layout of the school. If you play for the high school team, you will be at the school everyday for after school practice. There is always a little time to kill before practice and games starts, so you can get to know the layout of the school. During this time your teammates will be able to show you around; they won't just give you tours of the school, they will show you where the best places to hang out are. You will even get to meet a lot of the students who attend the school while you are waiting.
2) You will have more friends going into your 9th grade year.
Entering your freshman year, you will be meeting new people; most likely many of your friends from middle school will be attending other high schools. Juggling schoolwork and trying to find the people you will surround yourself with can be a bit stressful during the first weeks of school. If you have played a high school sport while in middle school, you will already be close with many of your teammates from the year before. Knowing older kids can be a huge advantage when starting your first year in high school.
3) You will be more prepared for high school sports.
Playing sports at the high school level is a step above the level you played in middle school. Having a year of experience starting your freshman year can put you way ahead of all of the other freshman who will also be playing the sport. You will know the coaches, they will know you, and you will know what is expected of you as a member of a team. The freshmen who play high school sports during eighth grade, are usually put in the place of captain, or team leader.
Participating in high school sports as a middle schooler can put you ahead of the game.
View Comments (2)
About the Contributor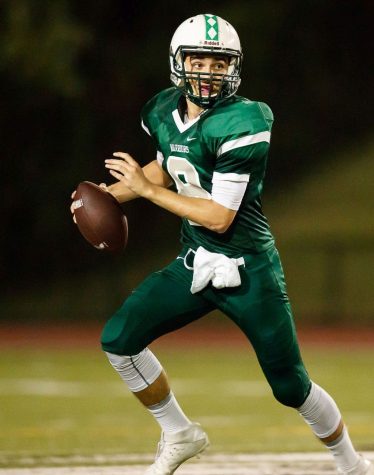 Colton Poythress '18, Staff Writer
Colton is a junior and entering his third year in journalism. He is one of three siblings to be on the school newspaper and enjoys writing about Wakefield...