Washington Football Team Builds Momentum for Final Games
The Washington Football Team are three and seven after taking a win last Sunday against the Bengals. They play against their rivals, the Dallas Cowboys, on Thanksgivng Day. The Washington Football Team is in a 3 way tie for 2nd in the NFC East, which isn't saying much since their are only four teams, and the NFC East is the weakest division in the National Football Conference.
The WFT seems to have the Curse of the Quarterback. The WFT hasn't had the same starting QB for more than three seasons since the early ninties. Dwayne Haskins was moved from QB1 to QB3 in October, a controversial move based on his game performance. Kyle Allen took his place as starting QB, and is now placed on injured reserve and out for the rest of the season after a gruesome ankle injury against the Giants two weeks ago.
Alex Smith is the starting QB for the next games. He got his first win since 2018 on Sunday vs. the Bengals, 22-9. He is tough; he battled for two years to come back from a leg injury, undergoing 17 surgeries and a fighting a life threatening sepsis infection. The team seems to communicate well with him and make plays that add points on the scoreboard. The WFT was trailing at the half against the Begals, 9-7, but established a running game to come back and win the game last Sunday.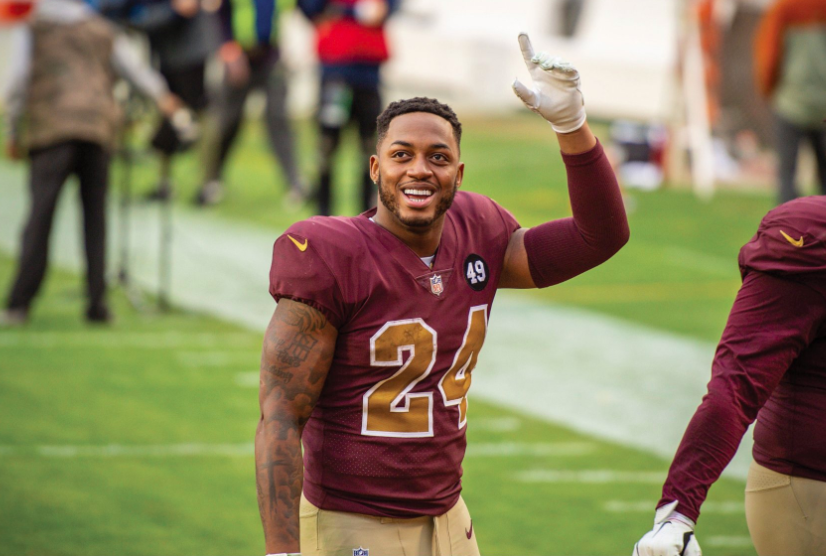 WFT is a young team, with some great players. The one to watch is rookie Running Back, Antonio Gibson. He leads all rookie Running Backs in TDs. He is second in yards among rookie RBs and has had four straight games with a TD. Gibson's nickname is "The Weapon" and he may be what the WFT needs to finally have a winning season.
Washington has only won seven times in the last 36 games, but this 3rd win of the season gives WFT fans big hopes for  the playoffs. It they come out with a win against the Dallas Cowboys, they could shock the whole NFL. Let's see what happens tomorrow at 4:30pm.  
UPDATE: The WFT won that game on Thanksgiving Day making them tied for 1st with the Giants in the NFC East. They beat the Dallas Cowboys 41-16 on Thanksgiving day. Our WFT plays on Monday at 5pm vs. the Steelers. There are 5 games left in the regular season.
Leave a Comment