The Most Wonderful Time of the Year: BASKETBALL SEASON!
Wakefield's Basketball season starts next week. This is a big step for Arlington County Public Schools. Winter Sports were cancelled for 5 days in the beginning of November, but APS parents and students petitioned and rallied to get Winter Sports back. It worked. On November 10th, Superintendent Durán allowed Winter Sports to compete this year. Of course things can change, but as of right now we have a Winter Sports season. Boys and Girls Basketball start tryouts on Monday, December 7th.
Senior Izaiah Lang said, "I'm just glad to have a season, with everything going on I know it can be taken away just as easily as it was given to us. I hope I can play with my brothers one last year." We can tell everyone is excited to play; we just have to hope everything works out and the coronavirus numbers don't go so high the season is cancelled again. 
Both Girls and Boys Basketball teams are used to playing 22+ games each year. Due to COVID-19, the seasons have been reduced to 12 conference games and 2 non-conference games. The match ups are already being reconfigured as ACPS canceled their Winter Sports season on November 18th, so T.C. Williams will not play any Winter Sports this year. The Basketball schedule now consists of games against Falls Church, Thomas Jefferson, Edison, Lee, Marshall, Justice, and West Springfield High Schools. There will be no in-person spectators and limited locker use.
The most important thing to learn from this is to stay ready. 
Go to the interest meeting TODAY (Wednesday, 12/2) at 6:30pm. The Teams links are on the Wakefild Clubs and Activities Canvas page. Mr. Hailey added an announcement with a link to both meetings today. (If you are not enrolled in the Clubs and Activities Canvas page, here is the self-enroll link: apsva.instructure.com/enroll/3LBGM6.)
Fill out this Google Form for a tryout slot on the Boys or Girls Basketball teams: bit.ly/2JIAq2U
Register for your sport (upload your scanned physical form at the same time) on the Wakefield Athletics site: wakefieldhs-ar.rschooltoday.com
Information changes fast this season. Stay up to date. Follow Boys Basketball on Twitter @WakeBoysHoops and Girls Basketball on Twitter @BB_LadyWarriors.
Leave a Comment
About the Contributor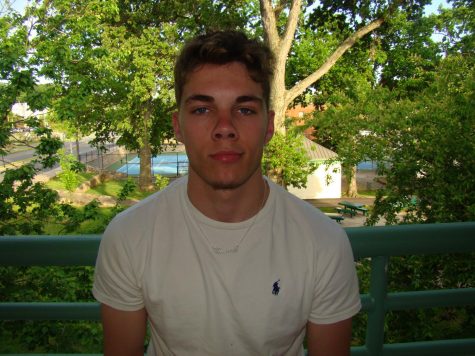 Zach Jankovich '21, Staff Writer
Howdy, this staff writer's name is Zach Jankovich :) He loves sports and listening to music. Janko's favorite sports are basketball and football. His favorite...