UEFA Champions League: Get Ready for the Round of 16
After 2 months of matchups between 32 teams in the Group Stage, we are ready for the Round of 16 in the UEFA Champions League. We've seen upsets, young talents and record breakers this season. Which teams qualified, were knocked out, and which players made the biggest impact?
Starting with Group A, last year's winners, Bayern took first and Atletico earned second, while RB Salzberg and Lokomotiv both got knocked out. In Group B, Real Madrid took first after starting in 3rd place. Then in a shocking move, Monchengladbach took second over Inter Milan, leaving Inter and Shakhtar getting knocked out. 
In Group C, we have Manchester City taking first with 5 wins and 1 draw and Porto at second, leaving Olympiacos and Marseille out of the competition. Group D. This group was pretty interesting with Liverpool, Atlanta and Ajax. Taking first in this group was Liverpool with 4 wins, 1 draw, and 1 loss. Atalanta got second, beating Ajax by a game, leaving Ajax and Midtjylland knocked out. 
At Group E, we have Chelsea at first with Sevilla at second. Leaving Krasnodar and Rennes out of the competition. At Group F, we have Dortmund with their top score of the league with 6 goals, Haaland and Dortmund take first with Lazio barely taking second, leaving Club Brugge and Zenit out. 
Group G. An amazing group with two of the greatest players to ever play. Ronaldo and Messi went head to head on Tuesday, December 8th, with Juventus taking the win and first in the group. While Messi's Barcelona took second, leaving Dynamo and Fercvaros knocked out. Group H, with big names like Manchester United, PSG and RB Leipzig, is full of talent. First, we have PSG with 4 wins and 2 loses. Second was alarming; MU lost the 2nd place spot on Tuesday, December 8th against RB Leipzig, leaving Manchester United and Istanbul out of the tournament. 
Let's talk about which players made an impact during the Group Stage. At number one, we have Erling Haaland. At the age of 20, he's already made a name for himself. Becoming the first teenager to score 10 goals in the UCL. He is now the top scorer in the Champions League. Remarkable.
Another player to watch is Alassane Pléa. At the age of 27, he took his team (Monchengladbach) to the round of 16. Beating 13 time Champions, Real Madrid and Inter Milan. He's also on the leaderboard for top score behind Haaland, Neymar, and Morata. 
Messi. What else do I have to say? At the age of 33, he's had 16 shots on target in 4 games with 4 goals. 
Another player who changed the game is Emerson. He played in 5 games with Manchester City keeping a .833 out of 1 saving chance. Very impressive. 
Round of 16 were picked on Monday, December 14. Barca and PSG start the Round of 16 on February 16. Everyone will be tuning in to see past teammates Messi and Neymar go head to head in this anticipated game.
Click here for the full schedule of the first leg. 
Leave a Comment
About the Contributor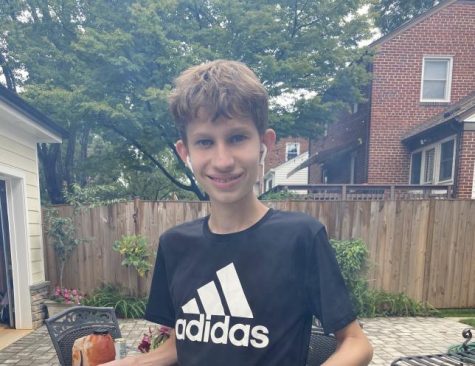 Justin Bruinsma '24, Staff Writer
My name is Justin. I like writing articles in the Chieftain. Outside of school, I enjoy playing video games. I also enjoy walking in my neighborhood.