Best Before, During, and After Christmas Dinner Dishes
Christmas is this Friday and a lot of us are having Christmas Dinner with family. So, Nadia and Janiya are sharing the appetizers and side dishes that have to be on the table for any Holiday dinner. Selihom aso shares the best gingerbread cookie recipe for dessert. They've got dinner covered.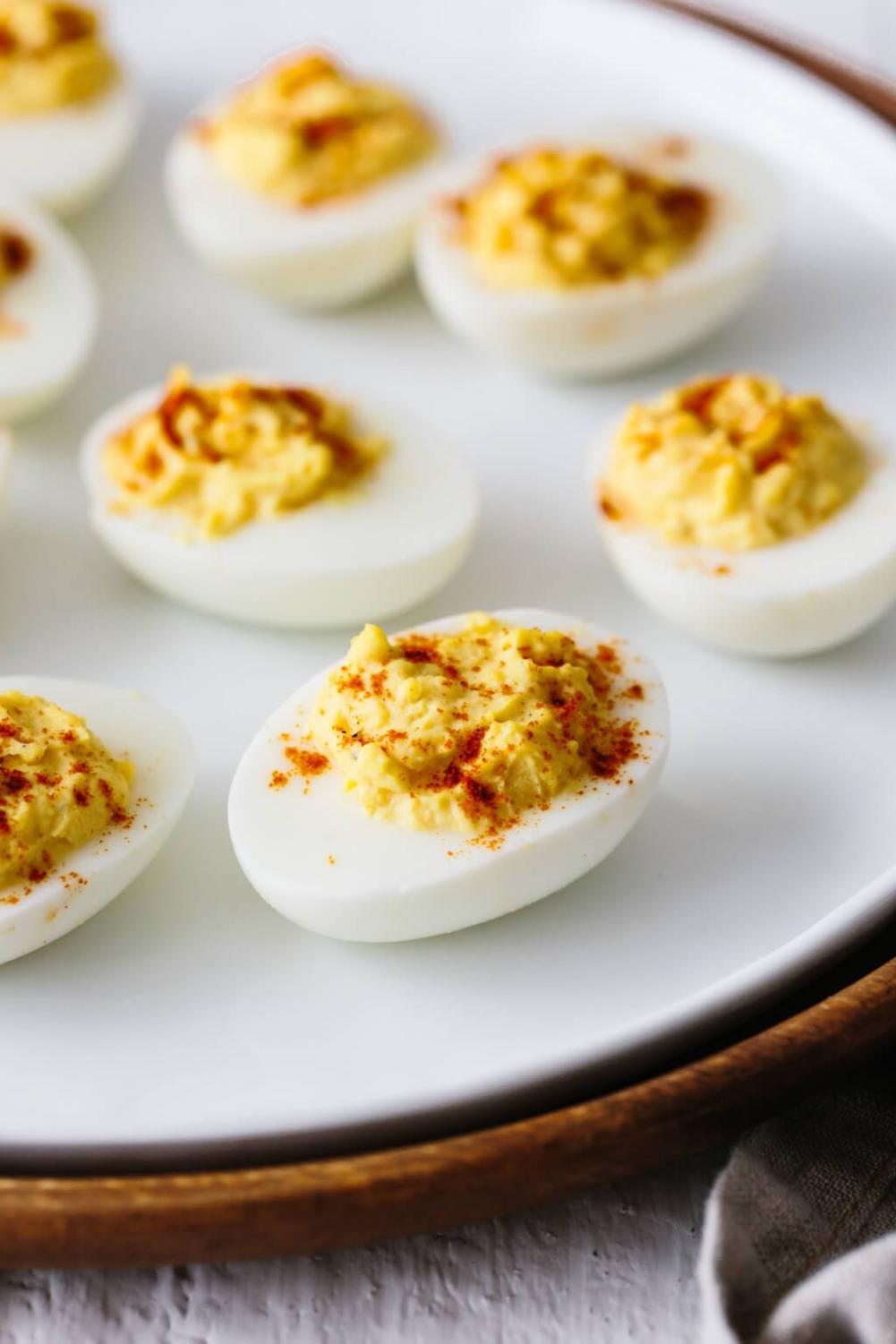 BEFORE: Deviled Eggs
The best thing to see when you are hungry on Christmas Day is a plate of deviled eggs to hold you over until dinner is ready.
INGREDIENTS:
6 Eggs
2 Tbsps Mayonnaise
1-1/2 Tbsps Dill Relish
1 tsp Dijon Mustard
1/8 tsp Salt
1/2 tsp Black Pepper
1/8 tsp Paprika
DIRECTIONS:
Make sure the eggs are at room temperature before boiling. Place the eggs in boiling water one at a time and boil them for 12 minutes.
Remove the pot from the heat and run the eggs under cold water then allow them to sit for a least ten minutes. Peel, then cut the eggs in half horizontally, remove the yolk, and place the yolk in a separate bowl. Mash the egg yolks with a fork then add the mayonnaise, relish, and mustard. Mix well. Add the salt and pepper and mix again.
Fill the egg white halfs with the yolk mixture, then sprinkle with paprika.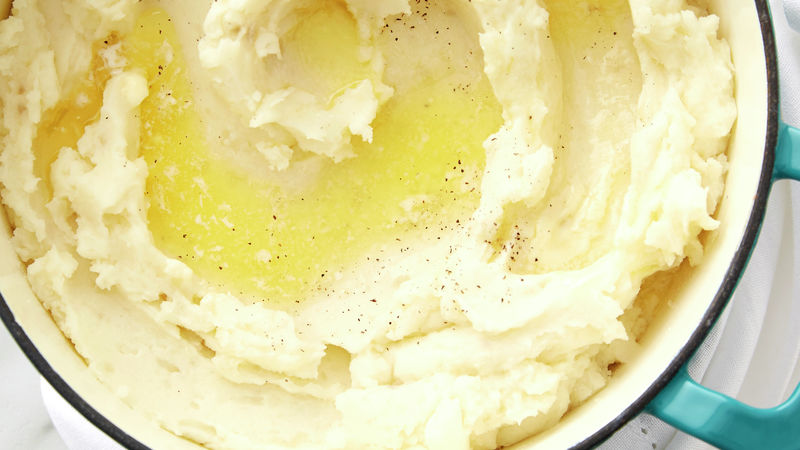 DURING: The Best Mashed Potatoes 
No one likes lumpy mashed potatoes.
INGREDIENTS:
3 lb. mixed potatoes, such as Russets & Yukon Golds
Kosher salt
1/2 c. (1 stick) butter, plus 2 tablespoons for garnish
1/2 c. milk
Freshly ground black pepper
DIRECTIONS:
In a large pot, cover cut potatoes with water and add a generous pinch of salt. Bring to a boil and cook until totally soft, 16 to 18 minutes. Drain and return potatoes to pot.
Use a potato masher to mash potatoes until smooth.
Meanwhile, in a small saucepan, melt butter and milk until warm.
Pour warm milk-butter mixture over the mashed potatoes and stir until completely combined and creamy.
Season mashed potatoes generously with salt and pepper. Transfer potatoes to a serving bowl and top with remaining two pats of butter. Season with a little more salt and pepper once it is in the serving bowl, too.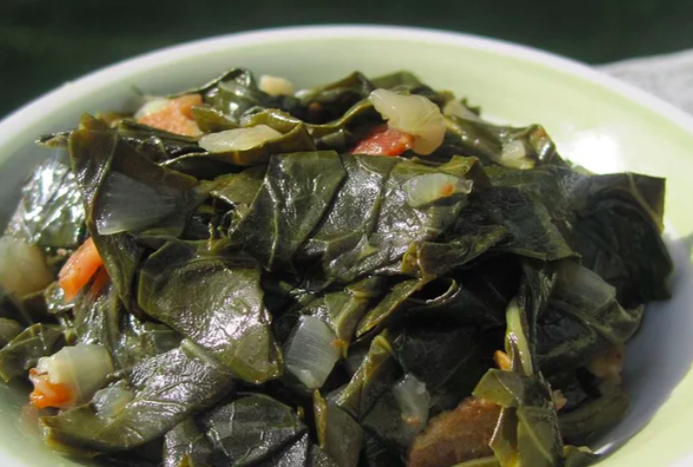 DURING: Bacon Collard Greens
Collared Greens, when done right, are the perfect side to all those carbs on the table. Don't be afraid to shake a little hot sauce on at the end.
INGREDIENTS:
4 thick-sliced bacon strips, chopped
1 cup chopped large white onion
2 cloves garlic, minced
1 teaspoon salt
1 teaspoon pepper
1/4 teaspoon crushed red pepper flakes
2 pounds collard greens
3 cups chicken broth
DIRECTIONS:
Trim thick stems from collard greens; coarsely chop leaves. In a large pot over medium high heat, saute chopped bacon for 3 minutes. Add onion to bacon and bacon grease, cook 8-9 minutes or until onion is tender and bacon is crisp. Add greens and cook just until wilted.
Stir in chicken broth, salt, pepper, red pepper flakes. Bring to a boil. Reduce heat; cover and simmer for 45-50 minutes or until greens are tender.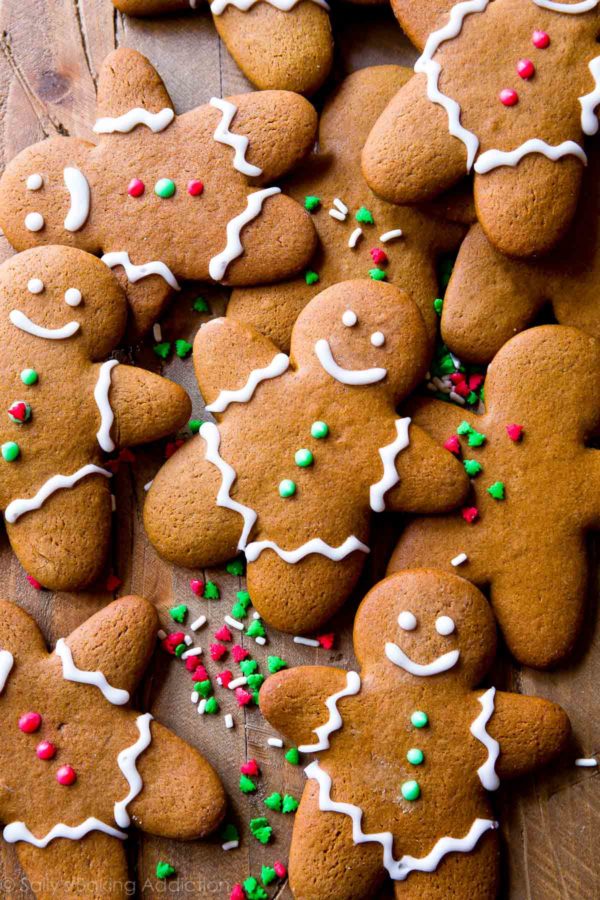 AFTER: My Favorite Gingerbread Cookies!
Yumm! Gingerbread cookies are the perfect holiday treat! The cookie itself is delicious and warm. Decorating these cookies is a perfect Christmas activity when you want to spend time with loved ones.
INGREDIENTS:
¾ cups of packed brown sugar
10 tablespoons of unsalted butter room temperature
One large egg
2/3 cups of molasses 
1 teaspoon pure vanilla extract
3 1/2 cup of all purpose flour
1 teaspoon of baking soda
1/2 teaspoon of salt
1 tablespoon of ground ginger
1/2 teaspoon  of all spice
1 tablespoon of ground cinnamon
1/2 teaspoon of cloves
DIRECTIONS:
Preheat oven to 350.
In a large bowl, mix the butter and then add the brown sugar and molasses and continue mixing until combined. Add a beaten egg and vanilla and continue mixing. In another bowl, whisk flour, baking soda, salt, ginger, cinnamon, allspice and cloves until combined and then slowly add it to the wet mixture.
Then, divide the dough in half and cover it tightly in plastic. Chill the dough for at least three hours, and up to three days. When ready to use, flour the work station and use a rolling pin to flatten to 1/4 inch thick. Use a good amount of flour as the dough will be sticky. Cut the dough into any shapes you want and put them on a lined baking sheet about an inch apart. Bake for 9 to 10 minutes, then you must let it cool for five minutes before you transfer to a baking rack. Let them cool completely before you even try to decorate.
Use the royal icing recipe to make enough to add eyes, smiles, bow ties, buttons…whever you want.
This is the best way to end Christmas dinner, with everyone decorating gingerbread cookies. Have a great Winter Break!
Leave a Comment
About the Contributors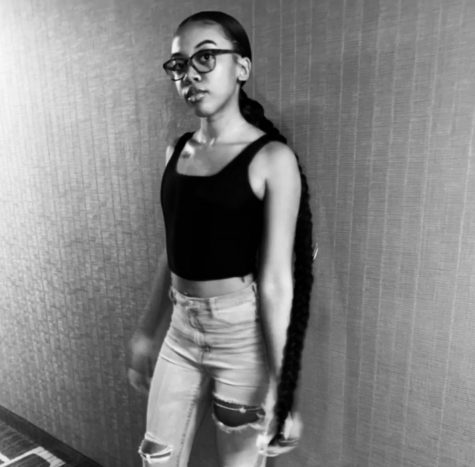 Nadia Waddy '22, Staff Writer
Nadia Waddy? Yup that's me.

Current junior at Wakefield, still learning who I really am. This is my first year writing for The Chieftain and I am beyond...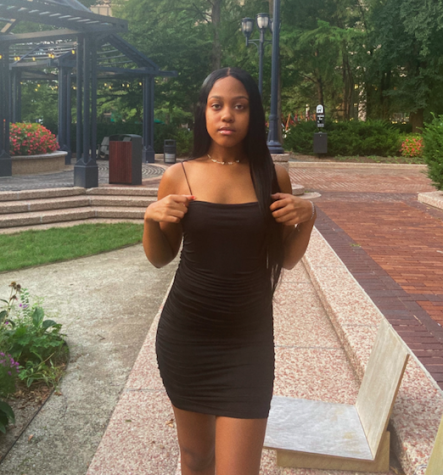 Janiya Wright '22
Hi I'm Janiya, current junior at Wakefield. This is my first year writing for The Chieftain and I am very excited to see what new skills I learn during...