Remember Rasheed Wallace? Ball Don't Lie. Most Unbreakable Record in NBA
The NBA started their first half of the 2020-2021 season on December 22nd. There isn't a bubble, but there are some interesting rules. Read all about them in this ESPN article. Here are Nate Weitzer's popular NBA Power Rankings to see how the teams are doing in this first half of the season. It is no surprise that the Lakers are ranked number 1. It is also no surprise to see the Detroit Pistons in last place which makes me think of one of the funniest players, Rasheed Wallace.
His story is one of the most interesting in Basketball and he has the most unbreakable record in NBA history, 41 techs in 77 games. Rasheed Wallace is a 4 time All Star and an NBA champion with the 2003-2004 Detroit Pistons, which is one of the greatest underdog stories in sports. But Wallace is most probably known for one thing, the amount of technical fouls he got in the 2004-2005 season.
He is also know for saying, "Ball don't lie" whenever an opposing player would miss after he had committed a foul which Sheed thought was unwarranted. He said it a lot. 
Refs called Rasheed Wallace, "The most difficult man in the world to ref." It seems from the minute he stepped on the court, Sheed quickly developed a reputation that wasn't great. In the first months of his rookie career, the Washington Bullets sat him and berated him for his perceived immaturity. He collected a dozen techinical fouls and an ejection that February. He dunked, hung on the rim, then complained. You might remember when Dennis Rodman got suspended for headbutting a ref? A few days later, that same ref called a foul on Sheed that he didn't agree with. Sheed muttered something about headbutts, and boom got ejected.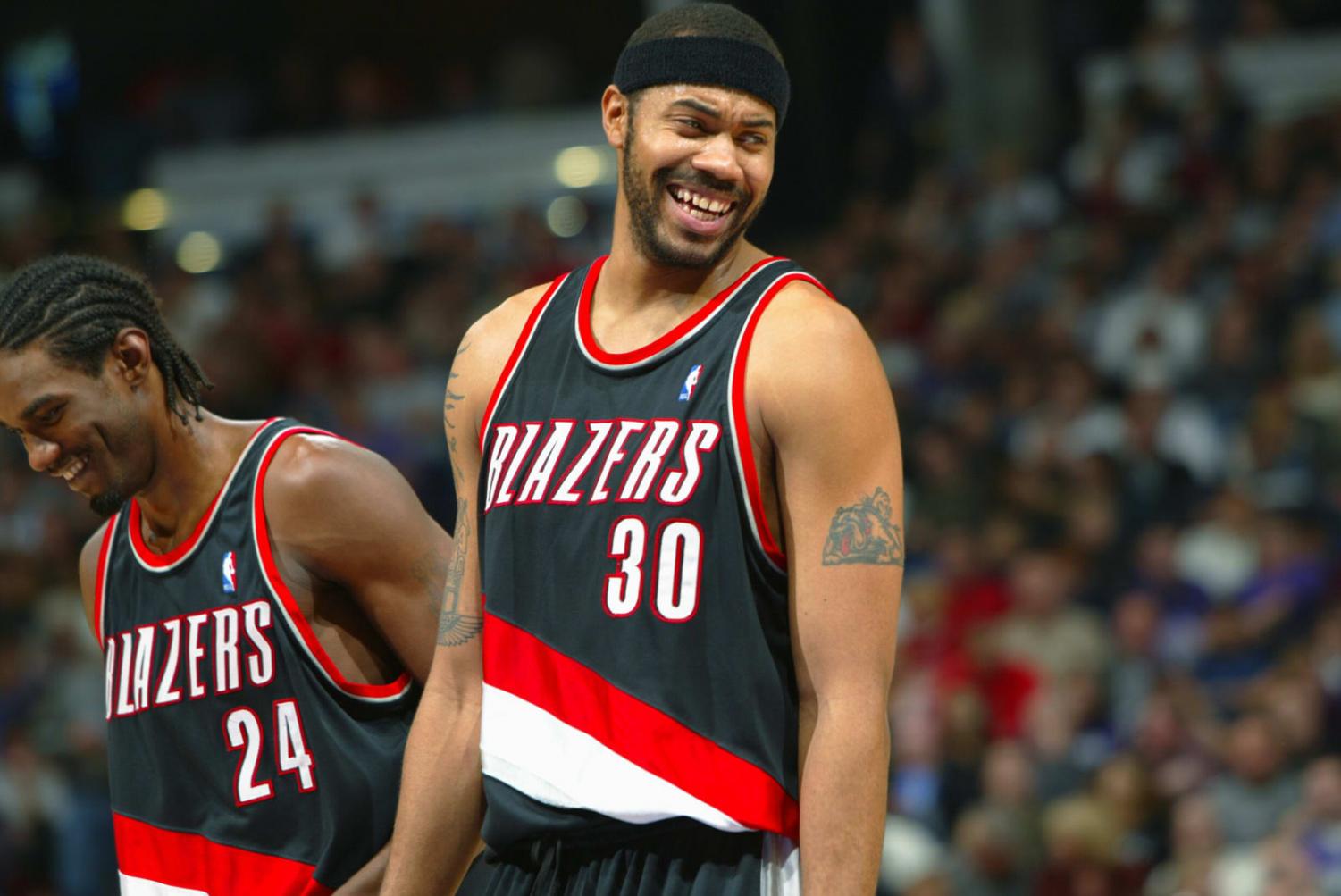 Sheed got traded to Portland that next season, in 1996-1997. And here things really took off. He blossomed into a star making 2 Western Conference Finals and playing against the mighty Spurs, and Kobe- Shaq 3 peat Lakers, and that same number of all star games. This is when the Sheed Ref Beef started, too. He made headlines by getting ejected 2 games in a row. One against that same headbutt ref for complaining. He also got fined for trying to fight him before Scottie Pippen got involved. Then he got ejected for foul trouble. This is where the public started to debate about him as a player. Onlookers called him self centered; keep in mind at this point, he had over 100 technicals and 12 ejections. This is where the techs started to hurt. It became a priority for Rasheed to NOT get ejected. Coach Dunleavy made sure of that. It worked for the first 2 series, but then he got ejected and suspended.
This led into a season in which Sheed got, what I consider, a truly unbreakable record: 41 techs in 77 games.  He averaged .53 techs a game, which no other athlete has ever come even slightly close to. What does that mean, though? Let's look at other players to see. Demarcus Cousins led the league in technicals from 2015-2016. He averaged .26 techs a game, less than half of Sheed's stat. Wilt Chamberlain holds the NBA record with 50.4 ppg, if he was trying to have a record as proportionate as Sheed's then, compared to Elgin Baylors 38.4 PPG, he would have to average a godly 70.4(!!!!!) ppg.  If a player matched Sheed's feat in 2020 he would be suspended for 13 games and fined 85,000 dollars.
From that season on, Sheed led the league in techs until his retirement in 2012. This led to some great moments such as his ejection for staring at a ref. In his last game he played for 2 minutes and got an ejection. A fitting end for such a technical player.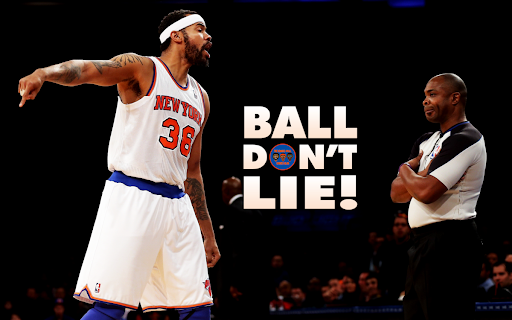 As Sheed said, "Ball Don't Lie", and it doesn't. He is a legend. He has transitioned to coaching in the last few years and coaches high school basketball in North Carolina. He uses that phrase to connect with his players. According to sportscasting.com, Sheed explained that, "It can go a lot deeper than the actual statement itself. When the ball don't lie, you can look at it as, OK, if I put that hard work in with shooting, what's going to happen? The ball is going to go in more. If I'm doing a lot of hard work, in the gym, in the weight room, I'm putting that hard work in — then throughout your career, that ball is not going to lie."
View Comments (1)