The Show Must Go On: Basketball Season Just Started and is Already Halfway Done
The sound of sneakers on the wood floor fills the gym. Coaches yell suggestions to players and pace back and forth from the sidelines. Opposing teams glare at each other on the foul line. The ambiance of uncertainty mixed with celebration is in the air; there is the hope that my team will win tonight. Instead of being in the stands, we are at home on our phones and laptops looking at social media for the live stream and score updates. The Basketball season started at the same time as Winter Break, and is ending fast; we are already half way through the season.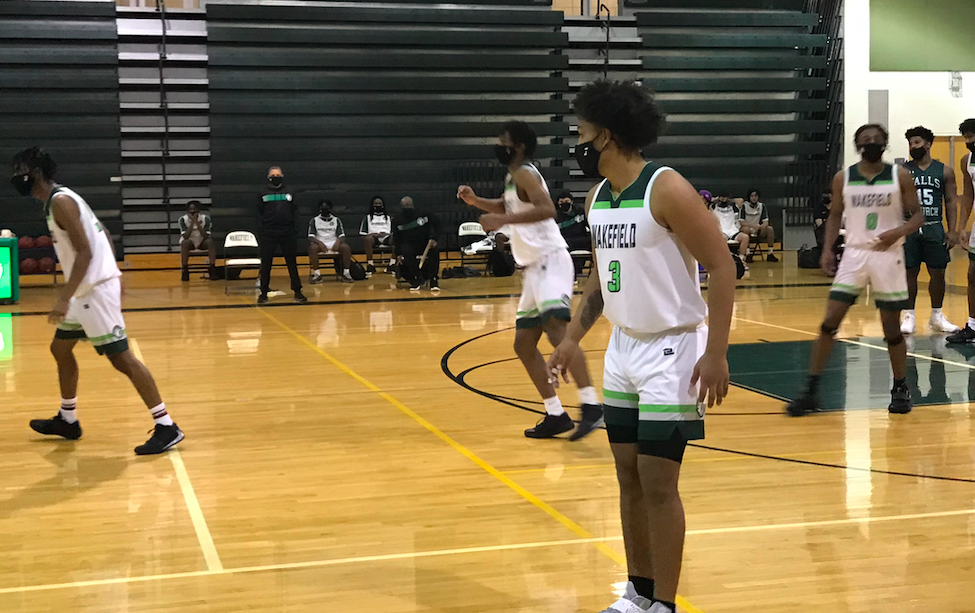 Sports act as an outlet and opportunity for many high school athletes. Basketball can be argued to be the lifeblood of Wakefield. Some had concerns about even having a Winter Sports season during a pandemic; athletes are grateful to have a season. Varsity Boys Basketball player and senior Chris Wilson said, "It's hard to play with a mask on. Sometimes you can't breathe and you want to rip it right off, but we know we have to do what we got to do to play. I've kind of gotten used to it, but it still bothers me. It's better than not playing at all." The Boys have a strong record this season. They are 5-1, and many argue should be undefeated right now. The game vs. Edison last Monday, 1/4 on Edison's court is the only loss, 55-53. You want to watch all of the games, and you really, really want to watch the Varsity Boys game vs. Edison at our house on Thursday, 1/21.*
UPDATE: The Freshmen and JV Boys will play at home vs. Edison on 1/21. The Boys Varsity game vs. Edison has been put on hold for 1/21. Watch our Boys Varsity Team play on Saturday, 1/23 vs. West Springfield at 3pm. Boys Varsity has their Senior Night on Monday, 1/25 at 7:30pm vs. Marshall.
The Boys JV game is on for today, 1/12 against Justice on our home court at 5:45pm. The Boys Varsity home game will not be played today. Go to @WakeAthletics on Twitter for changes to schedules and the live stream for home games.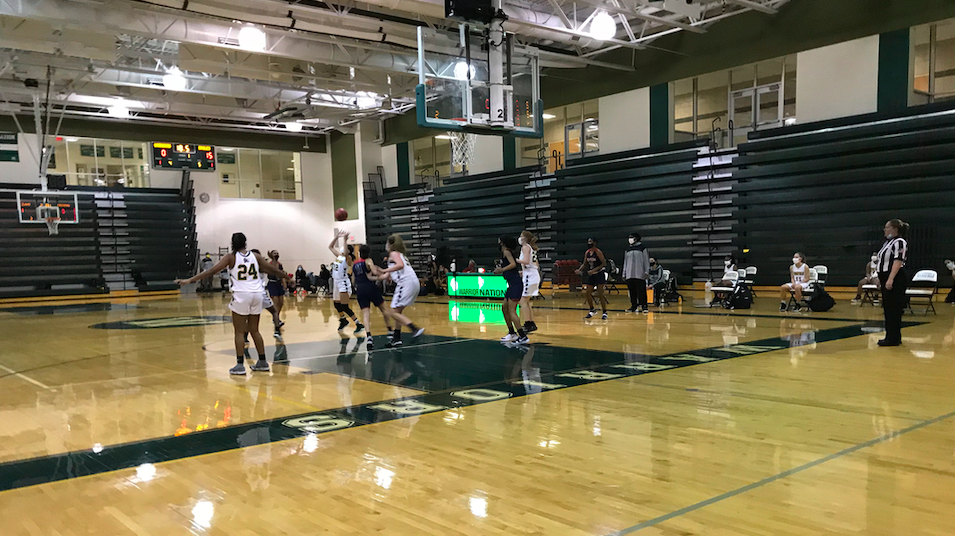 Wearing a mask, staying 6ft. apart whenever possible, and washing your hands as much as possible is really, really difficult when playing a competitive sport. Varsity Girls Basketball player and sophomore Maya Solis said, "even though playing in masks is hard, we've all learned how to adjust to them and get better in the process." Watch the Girls Varsity team play at Justice High School tonight, 1/12 at 7pm. Go to their live stream on Twitter, @Justice_Sports. 
Go to the Wakefield Athletics site for schedules and scores for all of our Winter Sports teams. 
For now, we can only click links to websites and cheer virtually. I assume that the next time we sit beside strangers watching a game in person will be memorable. Hopefully that will be soon. But, the show must go on. Get on your social media and cheer for our great warriors! Everything you put on social media is permanent. Sportsmanship is important, especially online when that is the only way to cheer for our teams. Until we all see each other again, we can't allow the effort these student athletes are putting in to play these games go by unnoticed.
Leave a Comment