2020 Recap: These Events Happened Just Last Year
2020 was an eventful year. There are days and weeks that even though we would like to, we will never forget. It is stamped into our lives forever. Despite all the hardships we faced, we're grateful to have 2020 come to an end. Here is a month by month recap of 2020. All of these events happened a year ago or less. As we put this timeline together, it was shocking to see when these events happened. 
January: 
On January 3rd, 2020 Iranian General Qasem Soleimani was targeted and killed by a United States drone strike near Baghdad International Airport. Our administration stated it was a matter of "national self-defense". Five days later, Iran retaliated with missile attacks on U.S. Forces based in Iraq. This was the "first direct engagement" between Iran and the U.S. since 1988. Meanwhile Australia was engulfed in the worst wildfires seen in decades; at least 16 million acres were burned, endangering already threatened species like Koalas. This tragic event lasted for months until the fires were contained and extinguished by the resilient firefighters.
On January 10, Future and Drake released the hit song "Life is Good." Then, Doja Cat released "Say So" on January 28th, and it received a tremendous amount of success on Tiktok. These three incredible artists brought some joy to the beginning of what turned into a rollercoaster year.
Up north, Prince Harry and Meghan Markle decided to leave the royal family and move from the United Kingdom to Canada. Then the world was stunned on January 26th when reports that NBA legend Kobe Bryant had passed away in a helicopter crash. Shortly after, it was confirmed that he died alongside his 13 year old daughter Gianna Bryant and her teammates as well as their parents. 
February:
Americans started to pay attention to the new virus named COVID-19 which was first identified in Wuhan, China. Cases were popping up all over the globe, classifying the coronavirus as a global pandemic. 2020's Superbowl had a special appearance from Latin music legends Shakira and Jennifer Lopez. They wowed the audience with their spectacular performance during the halftime show.
Hollywood producer Harvey Weinstein went to trial in New York over rape and sexual assault allegations, which had sparked the #MeToo movement, and was found guilty. On February 25th, Kobe Bryant's life was remembered at a memorial service in the Staples Center. After the House of Representatives voted to impeach Donald Trump, on February 5th, the Republican controlled Senate acquitted him of the charges. 
March: 
As the United States entered a State of Emergency due to the vast and rapid spread of the coronavirus, school buildings around the globe closed and had their year cut dramatically short. Many Amazon and Whole Foods workers went on strike in response to the lack of safety measures taken in their workplaces during the spread of the virus. The massive change to our lives known as quarantine, was difficult and many of us found ourselves not knowing what to do with all the time inside; much to our rescue, Netflix dropped "Tiger King" on March 20th. The show became extremely popular and started many trends on social media, but more importantly, it gave us something to do in the first full month of self quarantine. 
April: 
On April 3rd, Frank Ocean released "Dear April" and "Cayendo" to the public. Frank is known to be a very reclusive artist so these releases were a light to his fans. On the same day, Rod Wave's album "Pray 4 Love" was released, helping listeners cope with heartbreak and lessen self isolation a little. On April 25th, former Vice President Joe Biden announced his run in the 2020 election as a Democratic candidate.
Around April 27th, the Pentagon released UFO footage to the public and deemed the objects in the videos as unidentified. No one seemed to notice that the Pentagon confirmed there are UFOs, and they have had footage of UFOs for a very long time. As mandatory masks and quarantine restrictions strengthened, some people protested these regulations, citing individual freedoms over slowing the spread of the virus.
May:
The video of the murder of Ahmaud Arbery took over social media as April turned to May. The murder actually took place on February 23rd near Brunswick, Georgia, and charges were delayed three months. Ahmaud Arbery was a 25 year old unarmed Black man on a jog when he was shot by two white men, a father and his son, Gregory McMichael, 64, a retired investigator at the local district attorney's office and Travis McMichael, 34, the suspect who shot Mr. Arbery. Mr. Arbery was an avid runner, so many runners around the world ran on May 8th, his 26th Brithday, to bring attention to the racial inequality in American using the hashtag #irunwithmaud.
On May 25th, a Black Minneapolis resident named George Floyd was murdered by a white Minneapolis police officer named Derek Chauvin as he was being placed in police custody. Floyd was handcuffed and pinned to the ground; Chauvin put his knee to Floyd's neck cutting off air to Floyd's lungs for 8 minutes and 46 seconds. The gruesome murder was caught on tape by a teenage girl named Darnella Frazier, or it might not have been brought to light so vividly. In 140 cities across the United States, and cities all over the world, tens of thousands of people protested in the streets chanting "I Can't Breathe" to bring attention to the racism that was inherent in that murder and the aftermath. 
Also in May, Murder Hornets were spotted in Washington, sending people into a panic, as their stings can be deadly. For the first time in the history of the exams, AP exams were taken from home due to Covid-19 shutting down school buildings. 
June: 
With the spotlight on Black Lives Matter protests across the country, another case of police brutality gained national attention. Breonna Taylor, a Black medical worker at home asleep in her bed, was murdered by police officer Brett Hankison on March 13th in a raid on the home. The case started gaining attention in late May and early June. Around June 5, Ms. Taylor's 27th birthday, many people went to social media and started using the hashtag #SayHerName to remind America that Ms. Taylor has not had justice for her murder. The arrival of the coronavirus in Yemen sent the country into a humanitarian crisis. School in our area officially came to an end, after three months of the unfamiliar experience of teachers holding classes on Zoom, Google Meets, and Microsoft Teams.
July:
As Black Lives Matters protests continued, some pulled down confederate statues. On July 3rd, President Trump "authorized the Federal Government to arrest anyone who vandalizes or destroys any monument, statue or other such Federal property in the U.S. with up to 10 years in prison, per the Veteran's Memorial Preservation Act." The next day, famous rapper Kanye West announced his 2020 U.S. presidential campaign. He did so on his Twitter platform through a series of rather interesting tweets.
August:
On August 4, the Beirut port blast left the already fragile city in pieces. The blast was caused by the ill storage of 2,750 tons of Ammonium Nitrate in the port. It killed more than 204 people and left 300,000 homeless. History was once again made when Presidential candidate Joe Biden announced Senator Kamala Harris as his chosen Vice Presidential candidate. On August 28th, the passing of actor Chadwick Boseman, most known for his role as Marvel's Black Panther was announced via his official instagram account. This seemed to sadden the whole world as Boseman was a great man and role model for kids all over the world. Towards the end of August, several extreme thunderstorms ignited wildfires in Washington, California, and Oregon totalling 8,190,505 acres of land burned. These fires continued into early September into other West Coast regions. 
September: 
Arlington County students prepared for their return to online school. For many, it felt bittersweet as hopes of returning in person faded away. On September 18th, Ruth Bader Ginsburg, a famous wome's right advocate and Supreme Court justice, passed away. Trump was busy pressuring TikTok into selling its app to a U.S. company, threatening to ban it in the U.S. if they didn't comply. This led to a tremendous amount of backlash from teens on the app, who use it to share their humor, creativity, and communicate with others their age, vital during a pandemic.
October:
October made it's debut with Donald Trump declaring that both he and Melania Trump had tested positive for Covid-19. He returned to the White House the following Monday after being treated at Walter Reed National Military Medical Center. Meanwhile in Nigeria, anti SARS protests emerged in response to specific acts of police brutality by the Special Anti Robbery Squad (SARS). A video allegedly showed SARS officers shooting a man before driving off in his car. The people of Nigeria took it to social media with the #EndSARS hashtag to raise global awareness. On October 26th, Amy Coney Barret was confirmed as a Supreme Court Justice by the Senate with a vote of 52-48.
November:
Tuesday. November. Third. Also known as Election Day in America. This year's election was the most anticipated event of the year and not just in America, quite frankly. Joe Biden and Donald Trump; the winner would lead us into two different Americas. Due to Covid-19, many Americans voted early by mail, while others waited for Election Day itself. A lots of people stayed up that Tuesday night, in hopes of hearing the winner live, sadly it took us until that following Saturday for the winner to be announced. On Saturday November 14, 2020 Joe Biden became President Elect of the United States with a final count of  306 – 232 Electoral votes. Trump attempted to state voter fraud in many states. His call to Georgia looking for 11,780 votes may have been illegal and he might face charges once he is out of office.
December:
On December 11, Kid Cudi released his masterpiece of an album called "Man On The Moon 3" as an early holiday gift for listeners. Multiple vaccines against Covid-19 were authorized for emergency use by the FDA with high effective percentages, including Pfizer and Moderna. On December 21st, we were able to see Jupiter and Saturn close by each other with our naked eyes in an event named "The Great Conjunction". Christmas was a day of extreme events for those who celebrate the holiday; On Christmas morning in Nashville, Tennessee hundreds of residents woke up fearing for their lives due to a bomb explosion in downtown Nashville. The bomb demolished many buildings and homes, and the only death was the bombers during the explosion. Then, at midnight, SZA released the full version of her song "Good Days". 
2020 was a year of polarizing events. Will 2021 bring us back together, or will we keep moving further apart? I guess we will know in a year, Warriors.
Leave a Comment
About the Contributor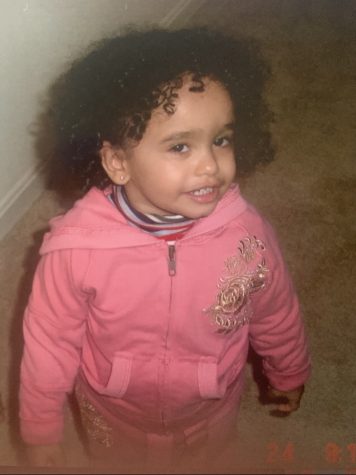 Sabrin Alshawafi '23, Staff Writer
hi hi my name's Sabrin Alshawafi and im currently a sophomore at wakefield. This is my second year in Broadcast Journalism but actually my first year writing...