Basketball Makes Final Baskets of Regular Season
And just like that, all of our Basketball teams' regular seasons are over this Friday; playoffs start next week. All 5 teams: Boys Freshman, JV, and Varsity teams, and Girls JV and Varsity teams have played hard during this unusual time with all these COVID restrictions. No fans in the stands, no people in the building, some games postponed and then cancelled at the last minute, shortened or no practice time have all happened. The most important parts of the game remained: shooting, getting that rebound, passing when it counts, and getting to play with your team on the home court.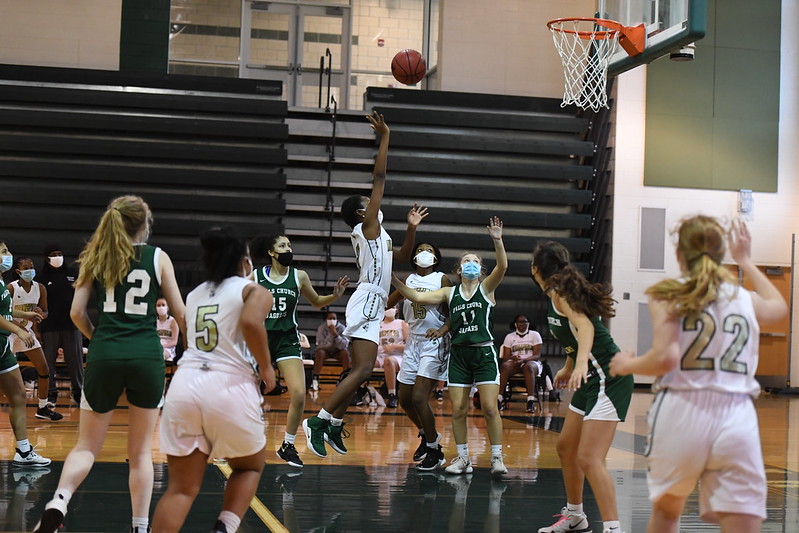 The Girls Varsity Basketball team now has a 4-9 record. A lot of things can get in the way of winning. Senior Guard Ioanna Lincoln said improving their offensive and defensive awareness can help them end the season stronger. The Girls Varsity Basketball team is honoring their three seniors: Ioanna Lincoln, Taylor Thompson, and Nora Broyels at the final home game this Friday vs. Justice High School at 7:30pm. When asked if it was still possible for Senior Night to be a special night with all of the COVID restrictions, Lincoln gave an optimistic answer; 'It's a bittersweet moment. Yes, it's sad that parents won't be allowed to walk us onto the court before the game. I do feel like it can still be a special event and is definitely something to celebrate. Some seniors won't even get a Senior Night experience, so you for sure have to count your blessings." Great point, Ioanna. 
Tune in to Wakefield Athletic's YouTube Channel to live stream the Girls Varsity Basketball game and see the Senior Night Activities on Friday, 1/29.* Start checking in around 7pm. The game starts at 7:30pm, and the Senior Night activities should last for 20 minutes.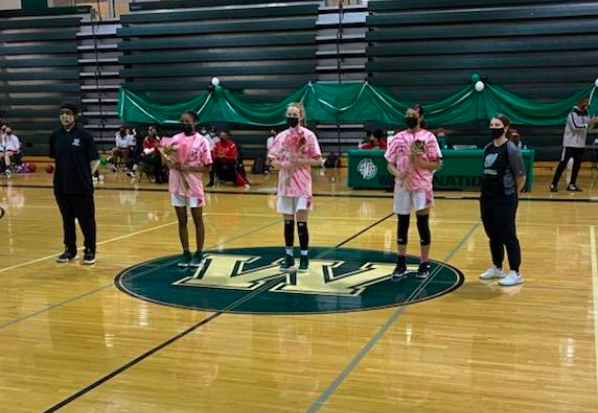 UPDATE: Varsity Girls win vs. Justice, 36-32 on Senior Night. We will miss our graduating seniors Ioanna, Nora, and Taylor! (Senior Night Activities start at 1:04:33: youtu.be/iLiaWEKxWxw)
Playoffs start in two weeks, 2/9 for Girls and Boys Varsity teams. Lincoln said, "the postseason is looking good…we are enhancing the little things so that we look good going into the playoffs."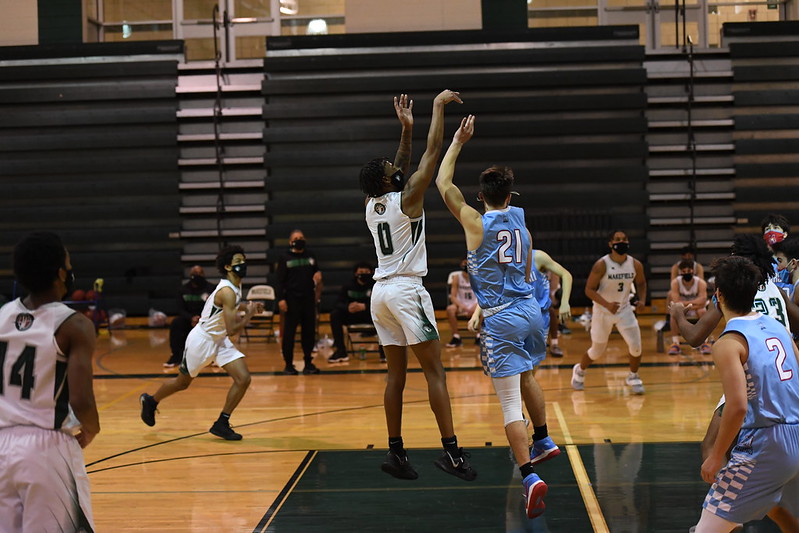 The last half of the Boys Varsity Basketball season had delays and cancellations cross games off their schedule quickly. The Boys Varsity team had to pause for two weeks in January because of COVID restrictions for teams they were scheduled to play. Senior Captain Bryson Horsford'21 talked about how he stayed ready to play during those 2 weeks; "I just tried to condition myself in the house. A lot of core work and making sure I was giving my body the foods it needs to stay healthy." On the 20th of January, the team went to take pictures. The next day we were supposed to have a game against Edison, a team we had lost to earlier in the season. The game was cancelled because Edison's program was put on pause like we had just experienced. 
The Boys had their first game back on Saturday, January 23rd against a tough and well coached West Springfield team. The Boys were handed the second loss of the season, by a 80-50 deficit. Wakefield was 5-2 for the season facing off against Marshall on Senior Night. The Boys had beat Marshall easily in January when they played at Marshal, 44-28. Of course, all the players wanted to win the final game on the home court of the 20-21 season. Here is the recorded live stream: youtube.com/watch?v=pdbPVzcJ91s&feature=youtu.be.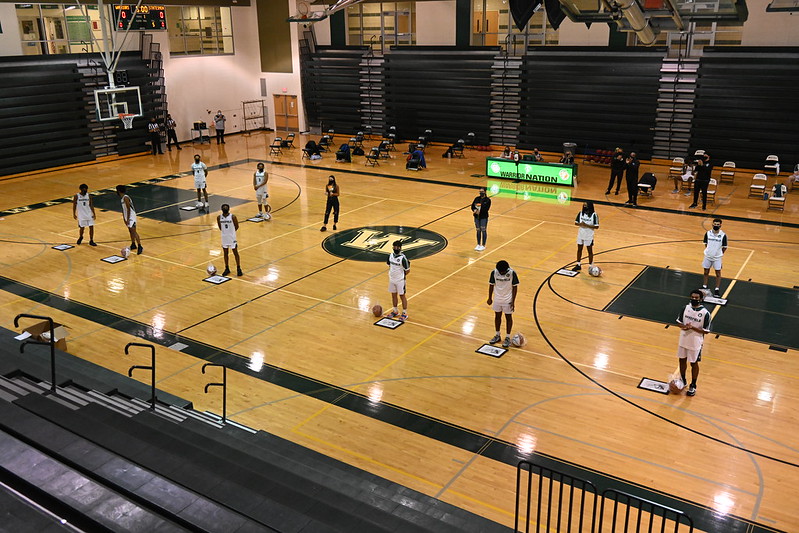 This year brought many ups and downs throughout this pandemic but the players are just glad to be on that floor. I myself as a senior was particularly excited about Senior Night. Senior and leader Izaiah Lang said, "I wish I could share this moment with my family. It hurts that I can't share this moment with the ones who sacrificed the most for me." Senior captain Lukai Hatcher'21 said, "I remember last year having Senior Night to be some of our players' biggest memories in all of their Wakefield careers…I was really looking forward to walking out with my family." After the game, the seniors shared that they were happy there was a celebration and that they beat Marshall on their home court, 63-54. The Boys play at Justice on Friday, 1/29. Go to Justice Activities on YouTube to see that game live at 7:30pm.
Regardless of if the family and fans are physically there that night, we will always remember how it feels to be proud to play for Wakefield, the Warrior Pride that each and all of us hold being in this community.
Leave a Comment
About the Contributor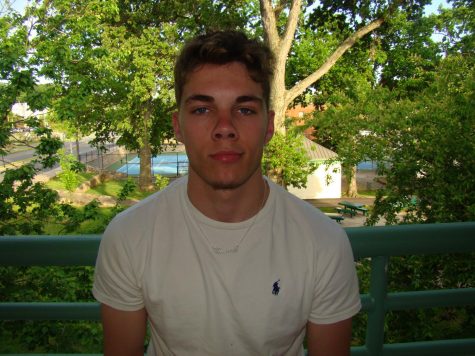 Zach Jankovich '21, Staff Writer
Howdy, this staff writer's name is Zach Jankovich :) He loves sports and listening to music. Janko's favorite sports are basketball and football. His favorite...