First Homecoming Game Victory In 8 Years
What a big blow out win last Friday night! A shut out victory at the homecoming game! The Warriors defeated the JEB Stuart Raiders 42-0. This is the first winning season in 31 years according to Wakefield's very own statistician and announcer, Frank Haddock. (The team was 5-5 in 1987, and 6-4 in 1983…thanks, Frank!)
Three year football manager Jasmine Smith said, "I'm glad that everyone is seeing what I've already seen in my boys."
Fans of all ages packed the stadium: alumni, parents, staff, superfans, it seemed that everyone who lives within a 10 mile radius was at Wakefield last Friday. The stands were packed! What a game to see.
Junior Running Back Leon Young started the night off  with the first touchdown to lead the Warriors 7-0. Then junior Maurice Gaskins had a great tackle from the back field for a 3 yard loss.
During the second quarter Warrior defense forced a punt, but junior Defensive Lineman Anthony Tham blocked the kick and returned it for a touchdown. With 55 seconds left in the first half Young caught a huge interception. Warrior Gridiron led the Raiders 14-0.
"We really wanted to get a homecoming win for the students and the school. We knew that we could beat JEB easily as long as we did our assignments" said senior Quarterback Riley Wilson.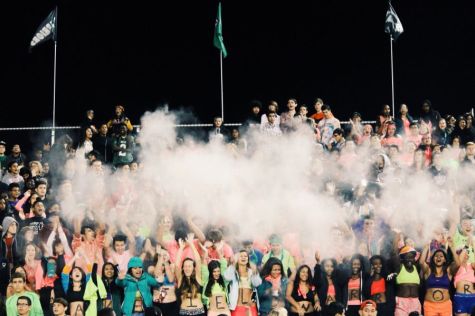 Starting the second half of the game, Young made a touchdown like it was his job! The score  increased to 21-0, but the score board wasn't done with its job, not by a long shot. Senior Quarterback Riley Wilson threw a perfect pass to Young at the corner of the end zone for yet another touchdown.
These mighty warriors kept playing. Senior Devin Quarles scored still another touchdown to lead the game 35-0 in the third quarter. Junior Offensive Lineman Kareem Hall scored the last touchdown of the night, and the Warriors completed the shut out. It's so good to be a warrior! These boys are making history this year, #warriornation!
Conor McCormick '18, Danny Hernandez '16, and Brandon Carpenter '15
The Warriors will play away at Washington Lee High School on Friday, October 31 at 7:30 pm. Come out and support @WarriorGridiron.   
View Comments (3)
About the Contributor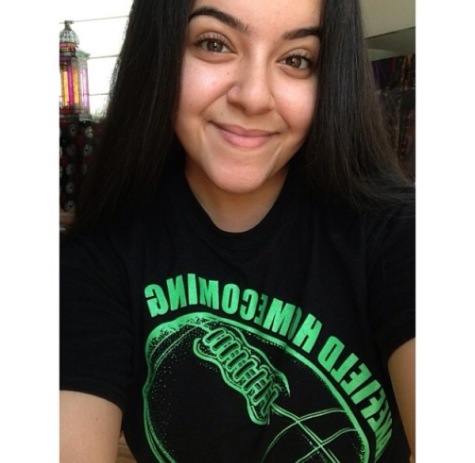 Sanaa Elkalibe '15, Sports Editor
My name is Sanaa Elkalibe; I am a senior! I'm on the varsity cheerleading and softball team. Wakefield is home and I enjoy every single thing about it!...