Trump is One Term President: Has to Come to Terms with Legal Battles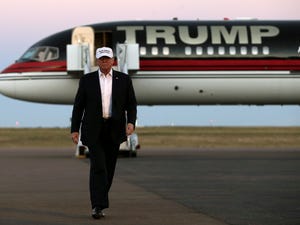 On January 20, 2021, Donald J. Trump left as a one term president, being the first president to get impeached twice, with his trial scheduled to begin the week of February 8th, according to NPR. But you might be asking, what's next for Trump? What will he do now that the presidential transition in the United States has been completed? He was all most people talked about for 4 years. Will he just fade away?
"Reading the news this month has been like binge-watching a bizarro version of 'The Apprentice,'" accurately sums up the events in DC in January 2021. "One by one, banks, real estate brokers, a law firm, Shopify, the city of New York and even the Girl Scouts have told President Donald Trump, in various ways, 'You're fired.'"
Trump has faced several legal issues throughout his presidency, some of which continue to need to be resolved. According to The Economist, "The most serious trouble Mr Trump faces may be in his former home town, where the Manhattan district attorney, Cyrus Vance, has been investigating several possible financial crimes, including Mr Trump's alleged hush-money pay-offs to an adult-film star and a Playboy model on the eve of the 2016 election." That is not all he will face. According to Reuters, "Trump also faces separate defamation lawsuits related to alleged sexual assaults, both of which he denied, brought by two women – E. Jean Carroll, a former Elle magazine writer, and Summer Zervos, a 2005 contestant on 'The Apprentice.'"
Trump still seems to be contemplating the idea of continuing a political career. According to The Wall Street Journal, "President Trump has talked in recent days with associates about forming a new political party, according to people familiar with the matter, an effort to exert continued influence after he leaves the White House….It's unclear how serious Mr. Trump is about starting a new party, which would require a significant investment of time and resources."
Trump and his buisnesses are not immune to the COVID restrictions in our country. According to Fortune, "Revenue from the Trump hotel in Washington, which he had been trying to sell, fell to $15.1 million from $40.5 million a year earlier. In Vegas, hotel-related sales were down to $9.2 million from $23.3 million. Another important property of Trump's, the Doral Golf Resort in Miami, also saw revenues drop to $44 million from $77 million a year earlier." 
So, Trump will have to continue to face legal disputes, is thinking about creating a new political party, and has been receiving less income from his businesses. It has also been found that Trump's approval ratings when he left office saw "only 34% of Americans say they approve of the job Trump's doing steering the country in the final Gallup national poll of his presidency."
Although Trump is no longer president, he still has a large following, and he doesn't seem to be leaving the minds of Americans anytime soon.
Leave a Comment
About the Contributor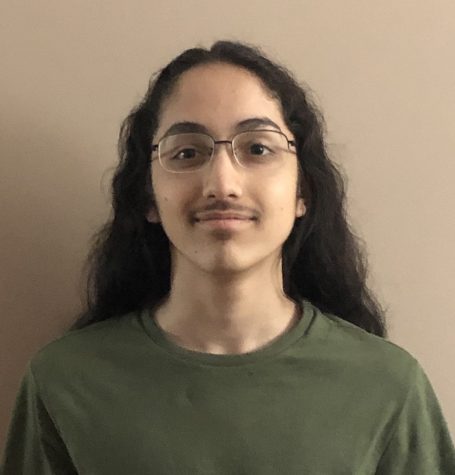 Adrian Ulm '23, Staff Writer
My name is Adrian Ulm, and I am a sophomore in the class of 2023. It is currently my first year on The Chieftain, and on here, I would like to entertain...