GameStop Stock Roller Coasters: The Ride is Over
Redditors Game GameStop Stocks
Since 1984, GameStop has been a place for people of all ages to buy video games. It has been going strong for decades, with hundreds of stores across the country. However, in recent years the need for physical games has gone down considerably, with more people purchasing games digitally and through online services, and this fact has only grown more true due to the COVID-19 pandemic.
Despite the decrease in profit, last month GameStop had a large increase in the value of their stocks, becoming one of the most expensive stocks to own in the world for 5 days. "Exactly why GameStop's value — on paper, at least — has rocketed to stratospheric levels has to do with a mix of traditional investing, rampant enthusiasm, stock market mechanics and the belief that anyone with a Robinhood account can meme a fortune into existence," The New York Times reported at the end of January.
Then just 5 days later, it was over. "Shares of GameStop — the company at the center of an online buying binge that captured the imagination of the world last week — crashed another 42 percent…leaving it at a small fraction of the value it held just a few days ago."
So what happened? Amateur traders egging on one another on Reddit bet heavily on shares of the company in January, sending the price up more than 1,700 percent at one point. The wave was in part aimed at hurting large hedge funds that had been short selling — betting against — GameStop stock. Some of those funds experienced huge losses as a result. Now, regulators are looking into how the rally started and whether new rules should be created because of it."
"GameStop, as a company, is not noticeably different from a month ago. By any conventional measure, its share price is wildly inflated — and extremely risky for whoever owns its shares." But this isn't just about GameStop anymore. Enthusiastic amateurs are also bidding up the prices of other struggling stocks, like the movie theater chain AMC Entertainment, American Airlines and the smartphone maker BlackBerry.
This weird little bubble doesn't just affect the new traders. If big investors on the losing side of these trades have to raise money to cover their losses, it could mean dumping enough shares to hurt the prices of otherwise solid stocks. "If the sell-off is big enough, it could have a cascading effect that leads to broader losses for investors who have never bought or sold a share of GameStop."
So there could be a ripple effect. "We really need to make sure that our financial markets are functioning properly … and that investors are protected," Treasury Secretary Janet Yellen said on Good Morning America, according to Deadline. 
Leave a Comment
About the Contributor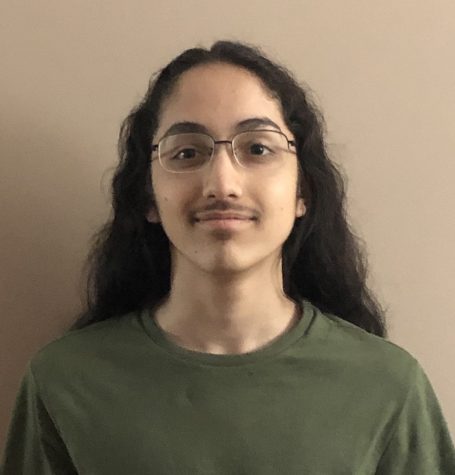 Adrian Ulm '23, Staff Writer
My name is Adrian Ulm, and I am a sophomore in the class of 2023. It is currently my first year on The Chieftain, and on here, I would like to entertain...