Champions League: 2nd Leg of Round of 16 Kicks off
We will soon learn the first UEFA Champions League quarter finalists as the 2nd leg of the round of 16 take place across Europe this week and next.
Here is a recap of what happened in February during the Round of 16 1st Leg:
After winning 2-0 against RB Leipzig, Liverpool are desperate to keep their Champions League run going, as things move from bad to worse with another player getting injured. Porto got a shocking win over Juventus winning 2-1. Absolutely no one expected them to win against the Italian giants. Juventus better step up their game for this upcoming match if they want to stay in this Champions League.
Somehow, Real Madrid took the win away from Atlanta, winning 1-0. Surprisingly they won without their first team!? Most are out due to injury, having to play with their youth squad. As expected from last year's UCL winners, Bayern took the win over Lazio, in a 4-1 win. I don't expect Lazio to come back from that as they are in 7th in the Italian league. But anything is possible.
An outrageous overhead goal from Olivier Giroud handed Chelsea a 1-0 victory over Atletico Madrid in their Champions League round of 16 first leg. Borussia Dortmund's Erling Haaland continued his prolific run in the Champions League by scoring twice as his side came from behind to earn a 3-2 win at Sevilla in a last-16 first leg. Haaland was a threat all over the pitch, striking fear into the hosts every time he received the ball and playing a part in all three goals.
Manchester City extended their winning run in all competitions to 21 games as they comfortably beat Borussia Monchengladbach 2-0 in the Champions League round of 16 first leg. Can they keep this momentum up and keep their winning streak? Paris Saint-Germain's Kylian Mbappe scored a stunning hat trick (Hat trick meaning 3 goals) to thrash Barcelona 4-1 away in their Champions League last-16 first leg. However, the same thing happened 4 years ago, when PSG scored 4 goals against Barcelona in the first leg. No one expected Barcelona to come back from that. Until the impossible happened when Barcelona won 6-1 to make the greatest comeback ever.
Despite the one-sided first leg, Paris Saint-Germain against Barcelona will still attract tons of attention as Barcelona attempt to pull off another Remontada (Remontada is a Spanish language meaning comeback) in the first leg like they did in 2017. Will they be able to pull the impossible again? Or will they fail??
Keep up to date with the standings; visit this link.
Leave a Comment
About the Contributor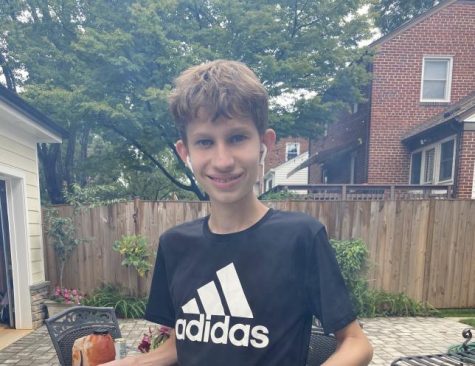 Justin Bruinsma '24, Staff Writer
My name is Justin. I like writing articles in the Chieftain. Outside of school, I enjoy playing video games. I also enjoy walking in my neighborhood.